Dr. Tammy Malloy PhD, Chief Operating Officer of Futures Recovery Healthcare, a Palm Beach, FL alcohol and drug rehab treatment center,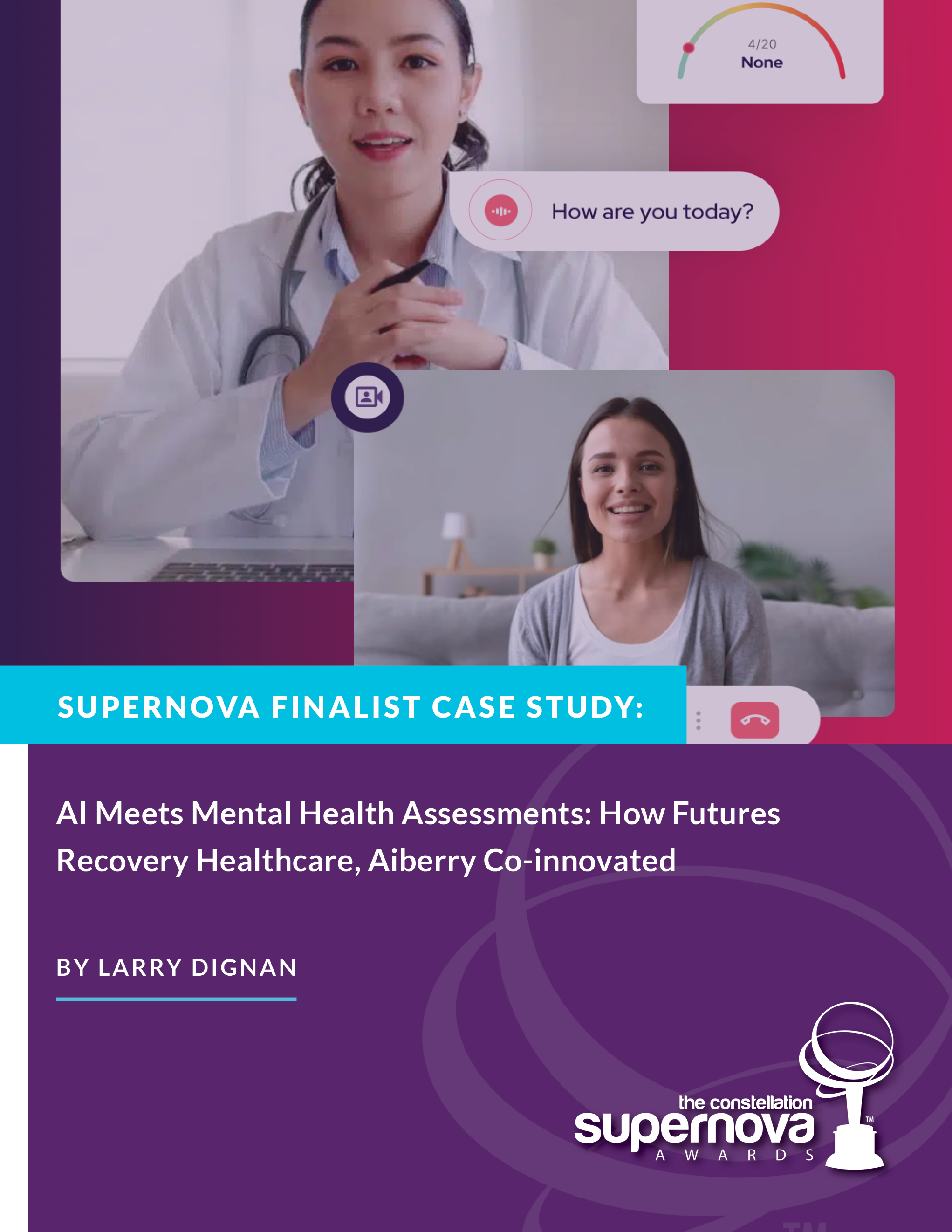 implemented an AI-based assessment technology from Aiberry to improve quality of care.
I recently did a deep dive on the project with Malloy, Linda Chung, Co-CEO and Co-Founder of Aiberry, Co-CEO Johan Bjorklund, and Dr. Jason Shumake, PhD, director of data science and clinical research at Aiberry. Here are five lessons learned:
AI can be more engaging in a clinical setting. One surprise in the project was that many clients chose AI-based assessments over human interaction. AI stayed with clients, who felt less judged, said Malloy.
Healthcare transformation depends on people who know healthcare as well as technology. Aiberry, which worked with Futures Recovery Healthcare to implement AI-based assessments, is led by co-CEOs, Bjorklund focused on technology and operations, and Chung who is a clinician and understands the workflows. Malloy said knowing the healthcare challenges and workflows were critical to the project.
Keep it simple. Aiberry and Futures Recovery Healthcare focused on a workflow and user experience that was simple for clients. You didn't want to put people through a 3-hour assessment when they're going through a detox.
Transparency matters for clinician adoption. Aiberry didn't walk clinicians through models and weightings of variables, but they did show how the algorithms reached an answer. Tuning of the system was made with the guidance of therapists in the field.
AI is a multidisciplined team sport. Aside from knowing healthcare and technology, Aiberry and Futures Recovery Healthcare had people who were familiar with multiple disciplines and data strategies.
Download Research
Click to Download Report