Lynn Hemans, Director, Industry & Competitive Insights, Taco Bell
Category
Next Generation Customer Experience
The Project
Insights Drive tactics!  This project was based around our launch of a new product, the Doritos Locos Taco (DLT), which is the largest product launch-to-date for Taco Bell, and the challenge lay in optimizing the insight we had already gleaned from social media data that 80-90% of Taco Bell-related conversations were in Twitter. Through this information, we were able to find that the number one 'negative' insight surfaced from NetBase was that the product was "unavailable". With this insight, our PR team, digital team, and our agency were able to attack the project from an entirely different perspective, and created an integrated campaign that involved engaging our audience on Twitter through a "tweet-off" with a prize of exclusive advance access to the DLT product. Combining these insights directly resulted in a powerful and successful pre-launch, cultivating buzz and momentum for the actual launch date. 
The Technology
NetBase
Metrics Matter
The first metric that acted as a catalyst for the campaign was the theme chart that informed us of the positives and negatives surrounding the product, which then led to us developing a dashboard that would allow us to track the sentiment of the launch in real-time. As the campaign progressed, we experienced a positive impact on the brand's Net Sentiment over the course of the launch. As of today Taco Bell has sold 200+ million in about 6 months, making this Taco Bell's most successful product launch ever. Taco Bell was also able to report a 13 percent increase in sales during our 2nd quarter, the time period during which the DLT launched. 
Disruptive Factor
The decision to base our a large part of the pre-launch campaign around our Twitter audience challenges the status quo because up until now, the reigning industry belief has been that the biggest focus of online consumers, particularly for big brands, is solely in Facebook. The launch allowed us to still take advantage of Facebook opportunities (we enjoyed a Facebook party as part of the launch), but also to think beyond Facebook and to innovate a new idea from Twitter – we even ended up using unique and nutty tweets in our commercial. Ultimately, it resulted in an incredibly powerful campaign that not only generated passionate buzz for Taco Bell and prompted a positive spike in the brand's overall Net Sentiment, but also drove considerable revenue from a new product.  
Shining Moment 
With a campaign this successful, it is difficult to pick just one shining moment – but hitting the "200 million DLTs sold" mark was a huge accomplishment for the entire team. Our agency was able to produce an entirely new and groundbreaking campaign from social insights, which resonated with our fans and allowed for unprecedented engagement with them. Watching this take place reinforced to us the need for constant innovation when it comes to connecting with our consumers, current and prospective. Also, watching the cultural change in the company of how we interpret and analyze social media data has been a very exciting process to be so involved in and to witness. 
ABOUT Taco Bell Corp.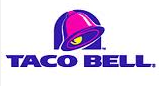 Taco Bell Corp. ("Taco Bell"), a subsidiary of Yum! Brands, Inc., (NYSE: YUM), is the nation's leading Mexican-style quick service restaurant. Taco Bell serves tacos, burritos, signature quesadillas, nachos, and other specialty items. Taco Bell serves more than 36.8 million consumers each week in nearly 5,600 restaurants in the U.S.