Jason Williams, Community Manager, Network Management Division – Ipswitch, Inc. 
Category
Next Generation Customer Experience
The Project
Sometimes before we can move forward, we have to go backwards. With that in mind, Jason Williams and the Ipswitch team opted to start from ground zero in order to scale their community building initiatives. Re-launching their branded community using a new technology platform, Ipswitch rebuilt their connection to customers, improved communication and drove a 3X increase over the original membership total (in a fraction of the time).
The Technology
Metrics Matter
Before implementation 
Membership in the online community reached a ceiling of 2,200 members and 39,000 page views per month prior to being shut down in February 2011 after more than 3 years in operation. 
After implementation 
Since re-launching the community in March 2011, membership has quickly eclipsed its previous total growing by 222% to over 7,000 members; page views jumped to 69,000 per month; and engagement continues to trend upward. So much so, that Jason decided to implement a points and recognition program which recognizes and rewards members for their contributions and activity.  At present, approximately 200 members have progressed to at least the second "ninja status" by accumulating 100 points, which is not so easy considering you only get 2 points for creating a new forum topic and only 1 point for comments.
Disruptive Factor
The idea of a customer community for peer-to-peer support and product feedback is not a new concept. What is new, however, is the approach of crowd sourcing innovation to drive not only product improvements, but also product messaging. Most product ideas are typically captured within a community forum, but Ipswitch is also launching a new product to the IT sector that is tied to the community via its API – allowing customers to create WhatsUp Gold templates within the product that will then be seamlessly and instantaneously shared with all community members (an app store for WhatsUp Gold templates).  
Shining Moment
In the beginning, the short-term mission was to rebuild the community for network engineers, IT managers, architects and system administrators that were users of the WhatsUp Gold product line. But just recently a shift started occurring – customers have begun to ask how they could share resources and content for other relevant applications and technologies surrounding network management. The conversation has not just been revived, but expanded, and WUGspace membership now includes many that aren't even current WhatsUp Gold users. 
ABOUT Ipswitch, Inc.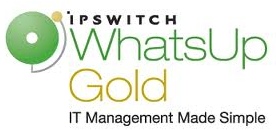 Ipswitch was founded in 1991 on a simple premise: to produce IT software that took what was possible and made it practical. Initially, our goal was to bring high quality IT software to small businesses that lacked the time and resources to learn the overly complex enterprise software that was all that was available at that time. Ipswitch has extended WS_FTP, WhatsUp Gold and IMail Server into broader product families. Today, the company's three divisions – network management, file transfer and messaging – reach millions of customers around the world. Ipswitch's products have won praise and awards from industry analysts, press, customers and partners. Headquartered in Lexington, Massachusetts, Ipswitch, Inc. has offices in Atlanta and Augusta, Georgia, Madison, Wisconsin and Detroit, Michigan as well as Ipswitch KK in Japan and its European headquarters in Amsterdam, The Netherlands. Ipswitch sells its products through distributors, resellers and OEMs worldwide.