DisrupTV is a weekly podcast with hosts R "Ray" Wang and Vala Afshar. The show airs live at 11:00 a.m. PT/ 2:00 p.m. ET every Friday. The audience can expect A-list guests, the latest enterprise news, hot startups, insight from influencers, and much more. Tweet questions to #DisrupTV or @DisrupTVShow. We broadcast live on StreamYard. 
Show Link: https://www.youtube.com/user/ConstellationR
Featured Guests:
Dr. Geeta Nayyar
Nationally Recognized Leader in Health IT, Author of 'Dead Wrong' available Oct 2023, Rheumatologist, Zocdoc Advisor,
ATA & UM Miller School of Med Alumni Boards, Former CMO of AT&T and Salesforce
Dr. G is the former Chief Medical officer at Salesforce. She's a rheumatologist and nationally-recognized leader in health IT, bridging the divide between clinical medicine, business, and digital health. As a Board Member of the American Telemedicine Association and the University of Miami Miller School of Medicine Alumni Association, she helps steer decision-making at some of the nation's most influential medical organizations. Her work and expertise have earned her appearances on CNN, and PBS, and she is regularly featured on CNBC and Yahoo Finance.
She is the author of the book 'Dead Wrong: Diagnosing and Treating Healthcare's Misinformation Illness' releasing on October 17, 2023, which diagnoses medicine's information illness through rich stories and insights derived from the boardroom. She makes the case that building trust and health literacy at scale requires healthcare leaders to take responsibility for the problems and their solutions.
She is the former Chief Medical Officer at AT&T and Salesforce. In each of her roles, she works to curb misinformation at the intersection of healthcare and technology. When she's not at work or seeing patients, she spends time with her daughter and family, or can be found out on the court playing a game of tennis.
Twitter: @drgnayyar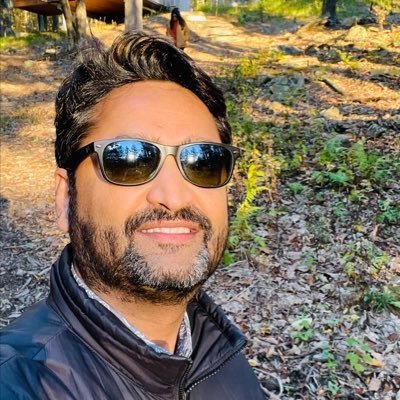 Raj Badarinath
Chief Marketing and Product Officer
Rootstock
There's nothing more interesting in the world to me than a good story. For some software companies, the story ends with raising a round of funding. For others, it's just the start. I tell compelling stories that resonate with people who may then consider buying the product.

In my over-two decades of software experience in SF and Silicon Valley, I've helped little known software and tech companies from outside the US succeed here and globally with "good enough" technology, and great technology companies scale from $10MM to over $100MM, become amazing brands and go public.
Follow him on Twitter: @rajmatazz
James Burstall
CEO of Argonon and Author of THE FLEXIBLE METHOD: Prepare to Prosper in the Next Global Crisis 
James Burstall is CEO of Argonon, an award-winning world leading independent television production company. By adopting The Flexible Method, Argonon emerged from Covid-19 with only a single figure fall in revenue and an increased headcount, in an industry which was devastated. Burstall studied at Stanford Graduate School and regularly speaks at Said Business School.
Twitter: @JamesBurstall