DisrupTV is a weekly Web series with hosts R "Ray" Wang and Vala Afshar. The show airs live at 11:00 a.m. PT/ 2:00 p.m. ET every Friday. The audience can expect A-list guests, the latest enterprise news, hot startups, insight from influencers, and much more. Tweet questions to #DisrupTV or @DisrupTVShow. We broadcast live on StreamYard. 
Show Link: https://www.youtube.com/user/ConstellationR
Featured Guests: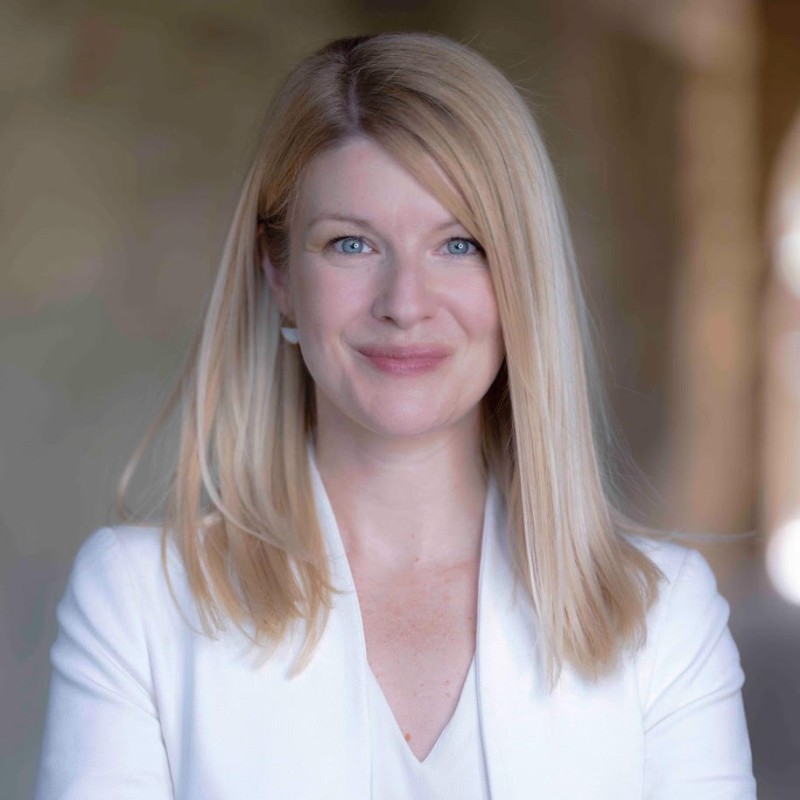 Dr. Megan Palmer
Senior Director for Public Impact at Ginkgo Bioworks and
Adjunct Professor of Bioengineering at Stanford University
Dr. Megan J. Palmer is Senior Director of Public Impact at Ginkgo Bioworks where she leads efforts to ensure that biological engineering is developed with care.  She is also an adjunct professor of Bioengineering at Stanford University where she previously served as the Executive Director of Bio Policy & Leadership Initiatives, leading programs to explore how biological science and engineering is shaping our societies, and to guide innovation to serve public interests.
Dr. Palmer has led many programs aimed at developing best practices and policies for the responsible development of bioengineering. She co-chairs the World Economic Forum Global Future Council on Synthetic Biology, and was a member of the Council of the Engineering Biology Research Consortium (EBRC). For a decade she led social responsibility programs for the international Genetically Engineered Machine (iGEM) competition. She also served as Deputy Director of Policy and Practices for the multi-university National Science Foundation (NSF) Synthetic Biology Engineering Research Center (Synberc). She founded the Synthetic Biology Leadership Excellence Accelerator Program (LEAP) and serves on the board of directors of Revive & Restore.
Previously, Dr. Palmer was a Senior Research Scholar and William J. Perry Fellow at the Center for International Security and Cooperation (CISAC) at Stanford, of which she is now an affiliate. She was also a project scientist at the California Center for Quantitative Bioscience (QB3) at the University of California Berkeley and a postdoctoral scholar in the Bioengineering Department at Stanford University. Dr. Palmer received her Ph.D. in Biological Engineering from M.I.T. and a B.Sc.E. in Engineering Chemistry from Queen's University, Canada.
Dr. Divya Chander
Anesthesiologist, Neuroscientist, and Data Scientist
As a scientist who bridges cellular to systems level neuroscience, I am currently investigating the specific nuclei and neural networks that enable brains to transition between various vigilance states – wake to sleep, consciousness to unconsciousness. I use a cutting-edge technology called optogenetics (targeted activation or silencing of light-sensitive protein channels selectively expressed in neurons) to perform many of these investigations. My choice of clinical specialization, anesthesiology, is related to the desire to further the understanding of what makes human brains conscious. In the operating room, I use the raw EEG waveform to monitor patient brain activity under anesthesia; I then use this data in real-time, which reflects anesthetic depth, to guide my patient care. I teach these techniques intraoperatively to the residents under my guidance.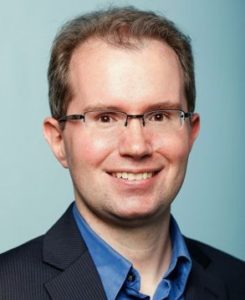 Dr. David Bray
Distinguished Fellow - Stimson Center and Business Executives for National Security
Dr. David A. Bray is a Distinguished Fellow with the Stimson Center as well as a non-resident Distinguished Fellow with the Business Executives for National Security. He is Principal at LeadDoAdapt Ventures and has served in a variety of leadership roles in turbulent environments, including bioterrorism preparedness and response from 2000-2005, Executive Director for a bipartisan National Commission on R&D, providing non-partisan leadership as a federal agency Senior Executive, work with the U.S. Navy and Marines on improving organizational adaptability, and with U.S. Special Operation Command's J5 Directorate on the challenges of countering disinformation online. He has received both the Joint Civilian Service Commendation Award and the National Intelligence Exceptional Achievement Medal. David accepted a leadership role in December 2019 to direct the successful bipartisan Commission on the Geopolitical Impacts of New Technologies and Data that included Senator Mark Warner, Senator Rob Portman, Rep. Suzan DelBene, and Rep. Michael McCaul. From 2017 to the start of 2020, David also served as Executive Director for the People-Centered Internet coalition Chaired by Internet co-originator Vint Cerf and was named a Senior Fellow with the Institute for Human-Machine Cognition starting in 2018. Business Insider named him one of the top "24 Americans Who Are Changing the World" under 40 and he was named a Young Global Leader by the World Economic Forum. For twelve different startups, he has served as President, Chief Strategy Officer, and Strategic Advisor roles.