DisrupTV is a weekly Web series with hosts R "Ray" Wang and Vala Afshar. The show airs live at 11:00 a.m. PT/ 2:00 p.m. ET every Friday. The audience can expect A-list guests, the latest enterprise news, hot startups, insight from influencers, and much more. Tweet questions to #DisrupTV or @DisrupTVShow. We broadcast live on StreamYard. 
Show Link: https://www.youtube.com/user/ConstellationR
Featured Guests:
 
Crawford Del Prete
President of IDC
Crawford Del Prete was appointed President of IDC in February 2019. Prior to his current role, he served as IDC's Chief Operating Officer. Through his leadership, IDC has established a leading position as the world's most prominent and trusted technology market intelligence provider.
Crawford joined IDC in 1989 as a research analyst. Throughout his IDC career, he has grown multiple IDC businesses to industry leadership positions. He was instrumental in creating IDC's high visibility research and data tracking products which are used daily in the IT industry for strategic planning.
Crawford is a leading authority on the IT industry and has completed extensive research on the structure and evolution of the information technology industry. He advises technology and business leaders on how to adapt and change in a time when technology is changing the world. He is frequently quoted in publications such as The Wall Street Journal, The Financial Times, The New York Times and other leading media sources. He is a regular guest on Bloomberg Technology TV, offering insight and perspective on daily technology events.
He was awarded The Patrick J. McGovern Award for Management Excellence in 2014. In 1995, he was awarded IDC's James Peacock Award for research excellence, IDC's highest research honor.
He holds a B.A. from Michigan State University and in 2012, he was named a Distinguished Alumni of the University.
Follow him on Twitter: @craw.
Jon Reed
Cofounder at Diginomica
Jon Reed has been building enterprise communities since 1995. These days, Jon is a roving blogger/analyst. He also advises vendors and startups on reaching today's informed enterprise buyer, now that the sales funnel is discredited. He is a diginomica co-founder, Enterprise Irregular, and purveyor of multi-media content.
Jon is an advocate for media over marketing; he sees diginomica as a chance to disrupt tech media, with the BS-weary enterprise reader in mind. Jon's signature weekly column, Enterprise Hits and Misses, is a strike-through-laden enterprise review for readers who enjoy puncturing hype balloons.
Jon's core areas include the problem of CX, the pursuit of AI/analytics ROI, work futures/skills development, and the realities of transformation efforts. Lately, he's been documenting the art - and perils - of hybrid event design.
Follow him on Twitter: @jonerp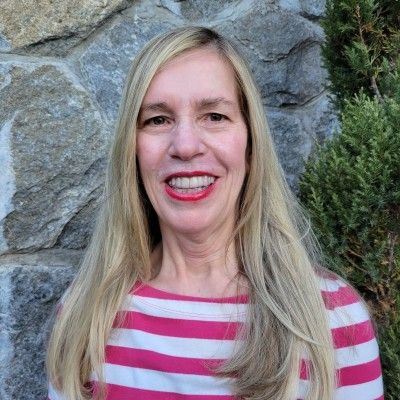 Rebecca A. Fannin
Author of The Silicon Heartland
Rebecca A. Fanninis a journalist, author, and a media entrepreneur who has covered globalinnovation for more than 20 years. She grew up in the Ohio heartland and graduated from OhioUniversity. She began her career at the DaytonJournal Herald. Then from a reporter's cubicle atCrain Communications in Manhattan to the hottest dotcom magazine,Red Herring,in San Francisco,ventured to Beijing and Shanghai, and became one of the first American journalists to document China's entrepreneurial rise.
Inspired by the tech founders she interviewed, she formed Silicon Dragon Ventures as her own mediaand events group. During Covid she added an online show featuring venture capitalists. She became aregular contributor to CNBC, and her articles also have appeared inHarvard Business Review,Inc., Fast Company, and Forbes.
Rebecca's forward-looking books Silicon Dragon, Startup Asia, and Tech Titans of China, launched her as a commentatorand public speaker. A guest on BBC,Bloomberg,Fox News, and NPR, and a quoted expert in the New York Times, she also has spoken at the Brookings Institution, Asia Society, and many universities including Harvard, Yale, and Oxford
Follow her on Twitter: @rfannin