DisrupTV is a weekly Web series with hosts R "Ray" Wang and Vala Afshar. The show airs live at 11:00 a.m. PT/ 2:00 p.m. ET every Friday. The audience can expect A-list guests, the latest enterprise news, hot startups, insight from influencers, and much more. Tweet questions to #DisrupTV or @DisrupTVShow. We broadcast live on StreamYard. 
Show Link: https://www.youtube.com/user/ConstellationR
Featured Guests: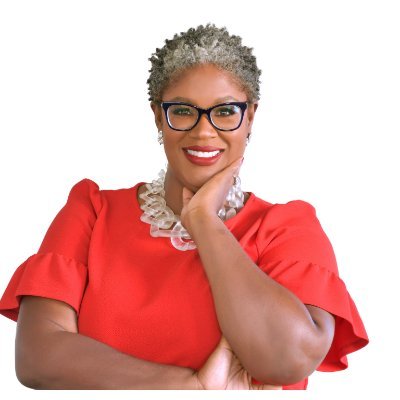 Tina Opie, PhD
Associate Professor of Management at Babson College
and award-winning teacher, researcher, consultant, and speaker
Tina Opie, PhD is an Associate Professor of Management at Babson College and an award-winning teacher and researcher, consultant, and speaker. She is the founder of Opie Consulting Group, where she advises large firms in the financial services, entertainment, media, beauty, educational, and healthcare industries. Her research has appeared in such outlets as O Magazine, the Washington Post, the Boston Globe, and Harvard Business Review and has been published in multiple academic journals. She is also a regular commentator on Harvard Business Review's Women at Work podcast and Greater Boston's NPR affiliate television station, WGBH.
Follow her on Twitter: @DrTinaOpie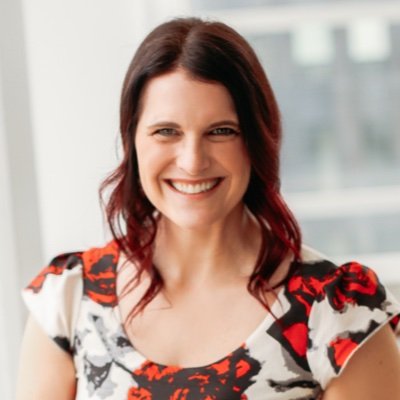 Beth A. Livingston, PhD
Associate Professor in Management and Entrepreneurship at the University of Iowa's Tippie College of Business
Beth A. Livingston, PhD is an Associate Professor in Management and Entrepreneurship at the University of Iowa's Tippie College of Business and has done executive education, speaking engagements, and consulting for companies and nonprofits such as John Deere, Yves Saint Laurent Beauty, Allsteel, and Hollaback!. Her research interests lie primarily in gender, diversity, and the management of work and family. Her research has been highlighted in the New York Times, Harvard Business Review, and NPR and published in several top academic journals.
Follow her on Twitter: @BethALivingston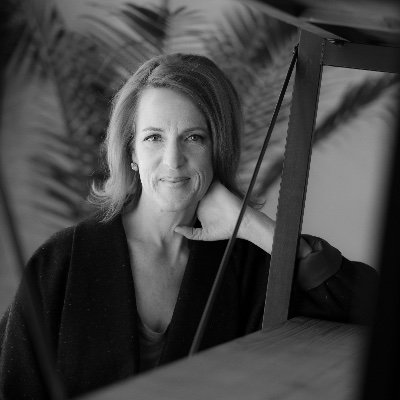 Whitney Johnson
Founder and CEO at Disruption Advisors
Whitney Johnson is the CEO of Disruption Advisors, a tech-enabled talent development company. She was named a 2021 Top #10 Business Thinker by Thinkers50, and is a globally recognized thought-leader, keynote speaker, executive coach, and consultant.
A LinkedIn Top Voice since 2019 with 1.8 million followers, Whitney is the WSJ, USA Today and Amazon bestselling author of Smart Growth: How to Grow Your People to Grow Your Company (Harvard Business Press, 2022).
On her popular podcast Disrupt Yourself, ranked in the top .5% of listenership of all podcasts, she has interviewed world-renowned thinkers, including Brené Brown, Adam Grant, Susan Cain, and General Stanley McChrystal. 
Her major mentors and influences include renowned coach Marshall Goldsmith, the legendary human potential pioneer Bob Proctor, and the late Clayton Christensen, author of the seminal book The Innovator's Dilemma, with whom she co-founded the Disruptive Innovation Fund.
Whitney shares her passion for personal disruption, helping individuals transform their lives, careers, teams, and companies, through her keynote addresses, lectures at Harvard Business School's Corporate Learning, and her LinkedIn Learning course Fundamentals of Entrepreneurship which has been viewed more than 1 million times. And, through her award-winning books How to Build an A Team, Disrupt Yourself, and Dare, Dream, Do, as well as her frequent article contributions to the Harvard Business Review and MIT Sloan Management Review. 
A former award-winning Wall Street equity analyst, Whitney understands how companies work, how investors think, and how the best coaches coach, all of which she brings to her work. 
She is married, has two children and lives in Lexington, VA where she and her family grow strawberries, blackberries and raspberries and enjoy making jam.
Follow her on Twitter: @johnsonwhitney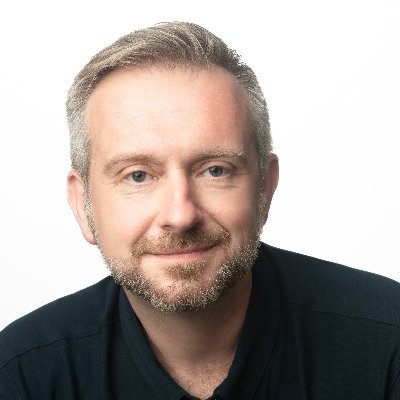 Jacob Harold
former GuideStar CEO/Candid co-founder, social impact strategist
and author of The Toolbox
Jacob Harold is a social change strategist, author, and executive. He served as President & CEO of GuideStar and co-founder of Candid, which was formed in 2019 by the merger of GuideStar and Foundation Center.
Harold joined GuideStar from the William and Flora Hewlett Foundation, where he led grantmaking for the Philanthropy Program. Between 2006 and 2012, he managed $30 million in grants which, together, aimed to build a 21st century infrastructure for smart giving. Before that, he worked as a consultant to nonprofits and foundations at the Bridgespan Group and as a climate change campaigner and strategist with the Packard Foundation, Rainforest Action Network and Greenpeace USA. He began his career as a grassroots organizer with Green Corps.
Harold has written extensively on climate change and philanthropic strategy. He earned an AB summa cum laude from Duke University and an MBA from Stanford. Harold served as a term member at the Council on Foreign Relations and has further training from Bain, the Chinese Academy of Sciences/Santa Fe Institute, and the SIT Tibetan Studies Program, where he did the first translations of newly discovered poems by the Sixth Dalai Lama. He serves on the boards of the U.S. Climate Action Network, Rewiring America, and the Duke University Center for the Advancement of Social Entrepreneurship.
Follow him on Twitter: @jacobcharold