DisrupTV is a weekly Web series with hosts R "Ray" Wang and Vala Afshar. The show airs live at 11:00 a.m. PT/ 2:00 p.m. ET every Friday. The audience can expect A-list guests, the latest enterprise news, hot startups, insight from influencers, and much more. Tweet questions to #DisrupTV or @DisrupTVShow. We broadcast live on Zoom. 
Show Link: https://www.youtube.com/user/ConstellationR
Featured Guests: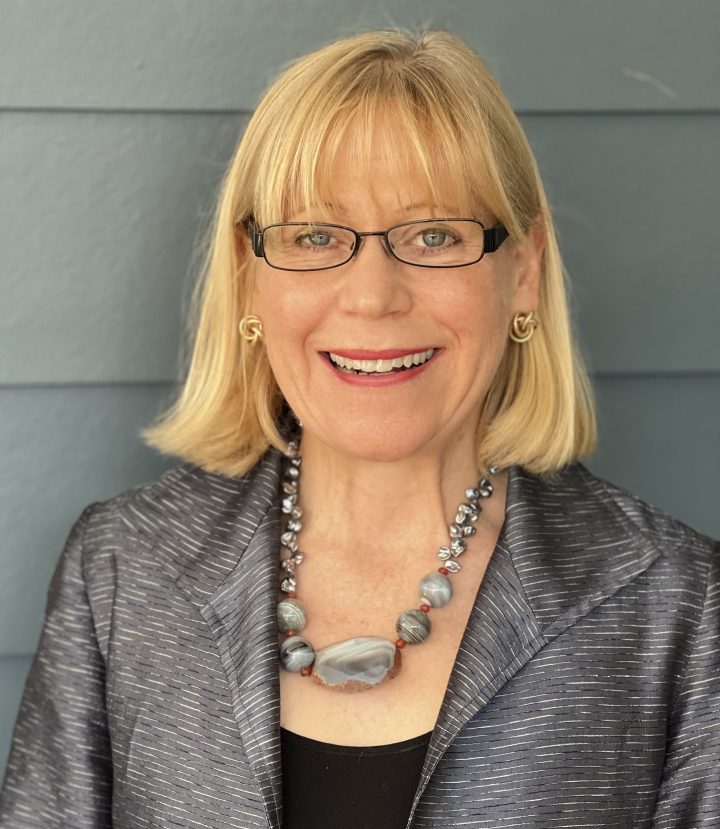 Perry Hewitt
Chief Marketing Officer
data.org
I work at the intersection of marketing and digital strategy, and am passionate about leading high-performing teams to drive sustainable change and impact. My focus is on bringing modern marketing and product practices to mission-driven organizations.
Currently I'm the Chief Marketing Officer for data.org, a platform for partnerships building the field of data for social impact. I oversee marketing and digital product development, with a goal of helping the social sector harness the power of data. Recent engagements include Bloomberg Philanthropies, The Rockefeller Foundation, and Lincoln Center for the Performing Arts.  Previously, I served as Harvard University's chief digital officer, where I was responsible for  crafting and leading digital strategy for marketing, communications, and engagement for the general public, media, and alumni.
Beyond my day job, I spend time with organizations tackling marketing, technology, and entrepreneurship challenges. Currently this includes being a Connect Council member at Glasswing AI Venture Capital, and an advisor to the Harvard Business School's Digital Initiative. Other activities include advising startups and cultural institutions; I also write and speak on topics including digital product management, marketing strategy, and women in leadership.
I've been fortunate to live and work in many places, including Switzerland, Russia, the UK, and Australia. Recently our family moved its home base from NYC to Research Triangle — as a result, you'll often find me in an airport!
Follow her on Twitter: @perryhewitt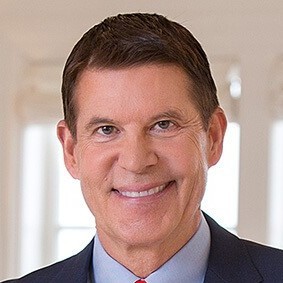 Keith Krach
Chairman and Co-Founder, Krach Institute for Tech Diplomacy at Purdue;
former U.S. Under Secretary of State; 2022 Nobel Peace Prize Nominee
2022 Nobel Peace Prize nominee, Keith Krach is an American businessman, Silicon Valley innovator, philanthropist and public servant, noted for bringing transformational leadership to many sectors, including robotics, engineering, commerce, education, philanthropy, diplomacy and even the way people sign. For his work securing 5G, advocacy for Taiwan, and actions opposing China's genocide against the Uyghurs in Xinjiang, Krach was nominated for the 2022 Nobel Prize.

Krach is co-founder and currently serves as Chairman of the Center for Tech Diplomacy at Purdue a bipartisan, technology-focused, international policy institute specializing in "tech-statecraft," combining high-tech expertise and tech sector experience with foreign policy and national security sectors to ensure that advanced technologies are used to advance freedom.

As the nation's top economic diplomat, Krach developed the Global Economic Security Strategy; built the Clean Network Alliance to defeat the CCP's plan to control 5G communications; spearheaded the largest onshoring in US history to secure the semiconductor supply chain; drove divestment in CCP to protect US investors from unknowingly financing Chinese military buildup; mobilized action against CCP's genocide in Xinjiang; and strengthened ties with Taiwan by orchestrating the Lee Economic Prosperity Partnership and becoming the highest-ranking State Department official to visit in 41 years. As a result of these and other initiatives, Krach and his family were sanctioned by the CCP.

Krach served as DocuSign Chairman & CEO for 10 years, transforming it from startup to a global powerhouse. Krach co-founded Ariba and served as Chairman & CEO, creating the world's largest B-to-B e-commerce network which now transacts $3.7 trillion/year. Krach was also Board Chairman for Angie's List; co-founder and COO of engineering software leader Rasna; the first Entrepreneur-in-Residence for Benchmark Capital; the International President of Sigma Chi; and Chairman of Purdue's Board of Trustees, where he recruited sitting Governor of Indiana, Mitch Daniels, to be the 12th President of the University.

Krach is the 2000 Ernst & Young National Entrepreneur of the Year, Harvard Business School's 2019 Business Leader of the Year and the youngest-ever VP of General Motors.

Krach earned a BS Degree in Engineering from Purdue University in 1979, and MBA from Harvard Business School in 1981. In 2018, he received an Honorary Doctorate in Industrial Engineering from Purdue. He currently lives with his wife Metta and 5 children in San Francisco.
Follow him on Twitter: @KeithJKrach
Roger Premo
General Manager, Strategy and Corporate Development
IBM
Roger Premo leads as IBM's General Manager, Strategy and Corporate Development.
Roger's team is responsible for shaping the overall IBM strategy, including the company's focus on Hybrid Cloud and Artificial Intelligence, across all of IBM's business units. The team also leads corporate development, including portfolio management and investment activities.
Roger joined IBM in May 2020 from the Boston Consulting Group (BCG), where he was a Managing Director and Partner in the Boston office. At BCG he was the global sector leader for Software and SaaS, serving a range of clients from startups to established software leaders. At BCG, Roger was also a leader in Gamma, BCG's Artificial Intelligence and Advanced Analytics team. Prior to BCG he held a number of leadership and technical roles in B2B software startups.
Roger earned his MBA from the MIT Sloan School of Management and serves on the board of the Majira Project, an organization enabling growth for small businesses led by founders of color.
Follow his company on Twitter: @IBM