DisrupTV is a weekly Web series with hosts R "Ray" Wang and Vala Afshar. The show airs live at 11:00 a.m. PT/ 2:00 p.m. ET every Friday. The audience can expect A-list guests, the latest enterprise news, hot startups, insight from influencers, and much more. Tweet questions to #DisrupTV or @DisrupTVShow. We broadcast live on Zoom. 
Show Link: https://www.youtube.com/user/ConstellationR
Featured Guests: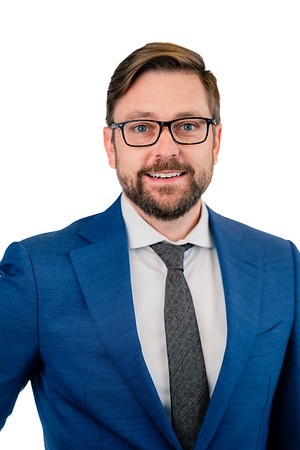 Michael Duffy
Vice President of Product
Electric Power Systems
Michael Duffy serves as Vice President of Product at Electric Power Systems, where he leads the company's business development and product management units as it introduces certifiable products to the market.

Michael Duffy comes to EP Systems following an 18-year career as a leader at Boeing. He held numerous leadership positions at Boeing NeXt—Boeing's urban air mobility organization—including Propulsion Lead for the "Cargo Air Vehicle" program, which successfully demonstrated electric VTOL potential by flying two life-size, Star Wars X-wing aircraft over Disney World in 2020.  He has as also served as a program leader in Boeing's Research and Technology Division, leading electric VTOL technology programs including the LIFT! vertical electric flying crane, DARPA VTOL X-plane scale demo, and several Urban Air Mobility studies with NASA, DARPA and ONR.

Prior to his work on electric VTOL, Michael worked in Boeing Defense, Space and Security where he pushed the boundaries of vertical lift technology. He led a large-scale wind tunnel test for Active Flow Control technology on the V-22 Osprey aircraft, demonstrating a payload improvement of over 1,200 lbs. He also led the design and test of Nacelle Sails, which were flight demonstrated to improve the V-22 Osprey lift to drag ratio by 15%.   Michael also led various technology programs to improve vertical lift performance for military aircraft such as adaptive rotor technology for DARPA and ONR.

Michael is currently the Technical Director for the Vertical Flight Society (VFS) 2022 Forum, which is the vertical lift industries premier technical conference. He has held several technical leadership positions with in AIAA and VFS including AIAA Transformational Flight Committee and VFS Transformative Vertical Flight Conference.

Michael currently hold 9 patents with 6 additional patents pending.  He has participated in Boeing Leadership Next program, which is 2-year accelerated leadership program designed to provide experiential learning through rotation across various leadership positions.  He is currently finishing his MBA at Washington University of St. Louis, with expected graduation in Spring 2023.  He holds a Master of Science in Aerospace Engineering at Georgia Institute of Technology and a Bachelor of Science in Aerospace Engineering at Penn State University.

Follow his company on Twitter: @Systems_EP


Anshu Narula
Vice President, Digital Technology
Rivian
Anshu Narula is Rivian's Vice President, Digital Technology. At Rivian, Anshu is responsible for the strategic development of Rivian's digital ecosystem. She leads teams building products and architecting systems across the technology stack, which has her overseeing a wide range of initiatives from rivian.com to charging software, in order to best serve Rivian B2C and B2B customers. With more than 20 years of experience in product development, technical management and software architecture, she's passionate about technology and building products that are simple, scalable and engaging.
Follow her company on Twitter: @Rivian