DisrupTV is a weekly Web series with hosts R "Ray" Wang and Vala Afshar. The show airs live at 11:00 a.m. PT/ 2:00 p.m. ET every Friday. The audience can expect A-list guests, the latest enterprise news, hot startups, insight from influencers, and much more. Tweet questions to #DisrupTV or @DisrupTVShow. We broadcast live on Zoom. 
Show Link: https://www.youtube.com/user/ConstellationR
Featured Guests: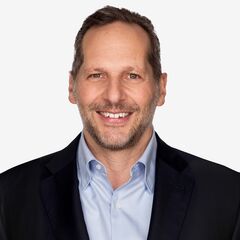 Jeff Tarr
Chief Executive Officer
Skillsoft
Jeff Tarr is Chief Executive Officer of Skillsoft and brings a successful track record of building tech-enabled services companies into trusted industry leaders.
Over the last two decades, he has transformed three publicly traded, tech-enabled information companies into industry leaders. He previously served as Chief Executive Officer and a director of DigitalGlobe, the world leader in satellite imagery and geospatial intelligence, from 2011 until the sale of the company to MDA (now Maxar Technologies) in 2017. Prior to DigitalGlobe, Jeff was President and Chief Operating Officer of IHS (now IHS Markit) and Chairman and Chief Executive Officer of the publicly traded business information company, Hoover's, Inc. (now a division of D&B). He began his career with Bain & Company.
Jeff currently serves on the boards of EchoStar and DSST Public Schools, one of the leading open enrollment school systems in the United States. He is also a member of the Stanford University Graduate School of Business Advisory Council and was previously Chairman of the school's Management Board. Jeff served on the board of The Corporate Executive Board Company (CEB) until the sale of the company to Gartner in 2017. He also served as co-Chair of the World Economic Forum Council on the Future of Space Technologies and co-Chair of the Annual Meeting of New Champions in Dalian China. He is a member of the Council on Foreign Relations.
Jeff holds an MBA from the Stanford Graduate School of Business and a Bachelor of Arts from Princeton University's School of Public and International Affairs.

Follow him on Twitter: @jtarr1
Saul Kaplan
Founder & Chief Catalyst
Business Innovation Factory
Saul Kaplan is the founder and Chief Catalyst of the Business Innovation Factory and author of The Business Model Innovation Factory: How to Stay Relevant when the World Is Changing.
Kaplan started BIF in 2005 with a mission to enable business model innovation. BIF makes transformational change safer and easier to manage for institutional leaders by helping them explore, test, and commercialize next practices and new business models.
Prior to BIF Kaplan served as the Executive Director of the Rhode Island Economic Development Corporation and as the Executive Counselor to the Governor on Economic and Community Development.
Prior to his state leadership role Kaplan served as a Senior Strategy Partner in Accenture's Health & Life-Science practice and worked broadly throughout the pharmaceutical, medical products, and biotechnology industry. Kaplan also spent eight years working for the Pharmaceutical Division of Eli Lilly and Company. As a Marketing Plans Manager, Kaplan assisted in developing the launch strategy and successful introduction of Prozac into the U.S. market.
Kaplan shares his innovation musings on Twitter (@skap5) and on Medium (@skap5).
Kaplan holds an MBA from Rensselaer Polytechnic Institute focusing on the strategic management of technology and a BS in Pharmacy from the University of Rhode Island.
Follow him on Twitter: @skap5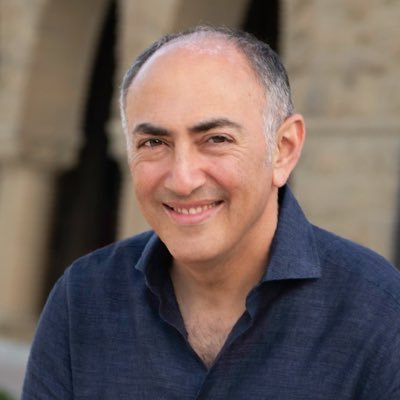 Touraj Parang
Author of EXIT PATH: How to Win the Startup End Game
Touraj Parang is a veteran Silicon Valley dealmaker. As a seasoned entrepreneur, investor, advisor, and M&A expert, he has sat in almost every seat around the table in Silicon Valley since late 1990's. Exit Path draws on his decades long unique experience involving hundreds of M&A transactions, strategic partnerships, and venture capital investments totaling billions of dollars in aggregate value. He is currently the Chief Operating Officer at Serve Robotics, which he helped spin out of Uber, and an Operating Advisor at Pear VC, a leading early-stage venture capital firm. Touraj earned his JD from the Yale Law School and his AB in Philosophy and Economics from Stanford University.
Follow him on Twitter: @touraj