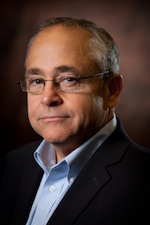 Don Whittington, Vice president and CIO, Florida Crystals Corporation
SuperNova Award Category
Technology Optimization & Innovation
The Company
Florida Crystals Corporation and the Sugar Cane Growers Cooperative of Florida formed a strategic partnership that is now the largest fully integrated sugar cane refiner in the world, taking products from field to shelf. The addition of the Domino®, C&H®, Florida Crystals® and Redpath® brands created a full North American distribution capability. Acquisition of Tate & Lyle Sugars in the United Kingdom and Sidul in Portugal marked the beginning of a truly global supply chain. Florida Crystals is a global sugar company, producing sugar in seven countries, with 20,000+ employees and revenues of more than $5.5 billon. 
The Problem
Florida Crystals Corporation (FCC) had initiated an aggressive global growth strategy in 2013, and needed to migrate its mission-critical SAP ERP and SAP NetWeaver BW applications to SAP HANA as quickly as possible without any compromise to business operations. The company looked to accelerate and scale its business applications using SAP HANA, and needed a managed services partner that could provide a HANA environment as well as the HANA onboarding and optimization expertise to quickly achieve HANA at scale. This approach would enable FCC to realize the immediate value and high performance of HANA + cloud without any disruption.
The Solution
To improve time-to-value and lower the total cost of ownership, Florida Crystals Corporation used the SAP HANA® Enterprise Cloud at Virtustream, a new deployment option that delivers SAP HANA as a managed cloud service with elastic petabyte scale. FCC started with BW on HANA, and upon the fast, successful deployment, they were the first company in the world to put SAP ECC-on-HANA into production in the cloud. This was accomplished using the Virtustream HANA Managed Service powered by Virtustream's xStream™ cloud management software.
The Results
After completing the application migration and HANA + cloud on-boarding in just two months, Florida Crystals Corporation found performance and cost-efficiencies among the key results from its SAP HANA Enterprise Cloud (HEC) deployment at Virtustream. Cost center reports that took minutes to run before the SAP HEC implementation are now running in milliseconds. Programs that previously ran for hours are now finishing in a matter of minutes. This improved performance was combined with the cost effectiveness of the pay-as-you-go cloud environment and white glove service of a fully-managed SAP environment offered by Virtustream's HANA Managed Service.
The Technology
SAP HANA® Enterprise Cloud, SAP and Virtustream HANA Managed Service, Virtustream
Metrics Matter
Previously, an entire month-end workload typically took three days to run. FCC was able to run the same workload in roughly four hours on ECC "Powered by HANA" in the Virtustream HANA Cloud farm. In addition, running in Virtustream's Enterprise Class Cloud, SAP HANA's response time improved by 50-500% percent across many of the core SAP business transactions and reports.
Disruptive Factor
As the first-ever SAP ECC-on-HANA implementation in production in the cloud, this project sets a precedent for other organizations to embrace cloud technologies and recognize the value of running their enterprises in real time.

The ease of the cloud and innovation and performance of SAP HANA combined with the resource efficiency and infrastructure cost savings provided by Virtustream's HANA managed service enabled business advantages that were not previously possible with an on-premise HANA deployment.
Shining Moment
The success of ECC and BW on HANA has put FCC on the path to migrate its entire SAP environment to HANA + cloud in the coming months. FCC has said the move to HANA + cloud is strategic, allowing it to completely change its approach to IT, from a transactional focus to an analytics and business value focused approach and an integral part of the business.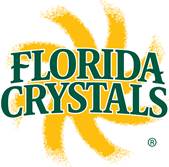 About Florida Crystals Corporation
Florida Crystals Corporation is a multi-national, vertically integrated sugar company, headquartered in West Palm Beach, Florida.  Florida Crystals owns 155,000 acres of land in Palm Beach County, two sugar mills, a sugar refinery, a rice mill, and a packaging and distribution center. With its subsidiary ASR Group, it is the world's largest cane sugar refiner and marketer, producing more than 6.5 million tons of refined cane sugar in its 10 sugar refineries in six countries across the globe.  Its products are marketed by Domino Foods Inc. through its brand portfolio of Domino®, C&H®, Florida Crystals®, Redpath®, Tate & Lyle®, Lyles® and Sidul®.  Florida Crystals' operations also include real estate, energy and tourism.  The company with its subsidiaries and affiliates owns and operates five renewable power plants, including North America's largest biomass-fueled power plant, located in Florida.  In the Dominican Republic, the group also owns and operates a deep-sea cruise port, international airport, marina and the Casa de Campo luxury resort.