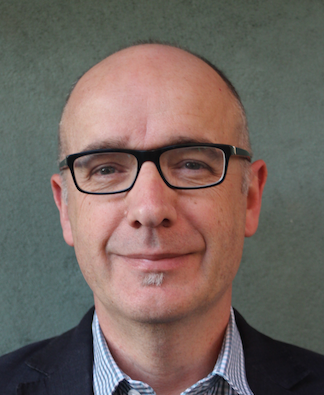 Appointment expands Constellation's coverage area into the data privacy and digital identity space
SYDNEY, AUSTRALIA  – Constellation Research, Inc., the award-winning research and advisory firm focused on how disruptive technologies transform business models announced today the addition of digital privacy specialist, Steve Wilson, to the research team as VP and Principal Analyst. Wilson, whose research focuses on digital identity, privacy and cyber security, expands Constellation's ability to provide online risk management research/solutions to its early adopter clients worldwide. 
The addition of Wilson and consequential expansion into the digital identity space signals Constellation's commitment to push its coverage area to the frontier of disruptive technology, and provide its early adopter clients with the most comprehensive coverage of emerging and disruptive technologies.
Wilson, a leading authority on digital identity, authentication technology, online risk management and privacy has been a thought leader in emerging authentication frameworks around the Asia Pacific since 1998. He lays claim to several authentication inventions. Wilson's research focuses on identity federation, identity innovation, privacy management, and authentication technology optimization.
On joining Constellation Research
"We are witnessing tremendous flux as the digital revolution blends our work and personal spaces. As a society we are only beginning to understand the impact on private and public identities and how we conduct ourselves in the digital economy. Constellation Research is a red hot melting pot of business and technology, and an amazing channel in which to join disruptive ideas to diverse businesses." - Steve Wilson, Vice President and Principal Analyst, Constellation Research
Steve Wilson's Research Manifesto
"I work in disruptive authentication technologies and I'm committed to reforming identity management orthodoxies. Novel technology driven IDM 'ecosystem' provokes a sort of immune response from the business establishment; despite the desperate problems of trust and insecurity online.  Promising IDM frameworks repeatedly fail. My work tries to explain this paradox.  The answers lie in re-imagining identity management, with a promise of more elegant identity solutions that fit more smoothly into the ways real business is done." - Steve Wilson, Vice President and Principal Analyst, Constellation Research
R "Ray" Wang comments on the significance of Digital Identity
"The recent NSA leaks, a battle for identity among social logins and financial services firms, and a growing awareness for a balance between privacy and convenience have our clients asking for Steve's expertise", noted R "Ray" Wang, Founder and Chairman of Constellation Research, "We're very lucky to have Steve on the team as his research agenda is core across our business themes.  For those who are attending our innovation summit, you can catch him live as he leads one of our tracks in our Big Ideas Forum on October 31, 2013" - R "Ray" Wang, Chairman and Principal Analyst, Constellation Research
COORDINATES
Twitter: @Steve_Lockstep
Profile: https://www.constellationr.com/users/swilson
Linkedin:  http://www.linkedin.com/in/lockstep
Geo: Sydney, Australia
Steve Wilson Biographical Information
Steve is a leading authority on digital identity, authentication, PKI, smart technologies and privacy.  As an independent analyst and strategic adviser for 18 years, Stephen has helped clients throughout the Asia Pacific navigate the multi-facetted identity management landscape.  He bridges and brings together expertise in technology, business and governance, with sophisticated but practical consulting. 
Steve has been a key player in numerous emerging authentication, PKI and smartcard frameworks.  Over 1998-2001 he served as a Ministerial appointee to Australia's National Electronic Authentication Council (NEAC).  In 2006 he created the first National Smartcard Framework.  He led the reform of the Gatekeeper PKI framework, and was responsible for innovations including Relationship Certificates and Known Customer registration which are now central to contemporary Australian PKI.  Since 1998 Steve has provided strategic IDM framework advice to the governments of New Zealand, the US, Singapore, Hong Kong, Indonesia, Macau, Malaysia and Kazakhstan.  He was a long term member of the APEC eAuthentication Task Group, and of the American Bar Association PKI Working Group.
From 1995 to 2004,Steve held Principal Consultant and R&D leadership roles with PwC, KPMG, Securenet Ltd and Security Domain (later Baltimore Technologies).  Before that, he worked for nine years in government R&D and the biomedical industry in Australia and the USA.  in 2004 he founded the independent Lockstep Consulting and Lockstep Technologies. 
He holds an honors degree in Electrical Engineering, and a Bachelor of Science. 
Steve Wilson Research Agenda
Research will focus on:
The Consumerization of Identity
The Business of Social Logon
Big Data and the Collection Limitation Principle
The future of privacy in blended personal and work spaces
Is privacy really "good for business"?
Internet Life Verification
The ecology of identity
Press Contacts:
Contact the Media and Influencers relations team at [email protected] for interviews with analysts.
Sales Contacts:
Contact our sales team at [email protected].