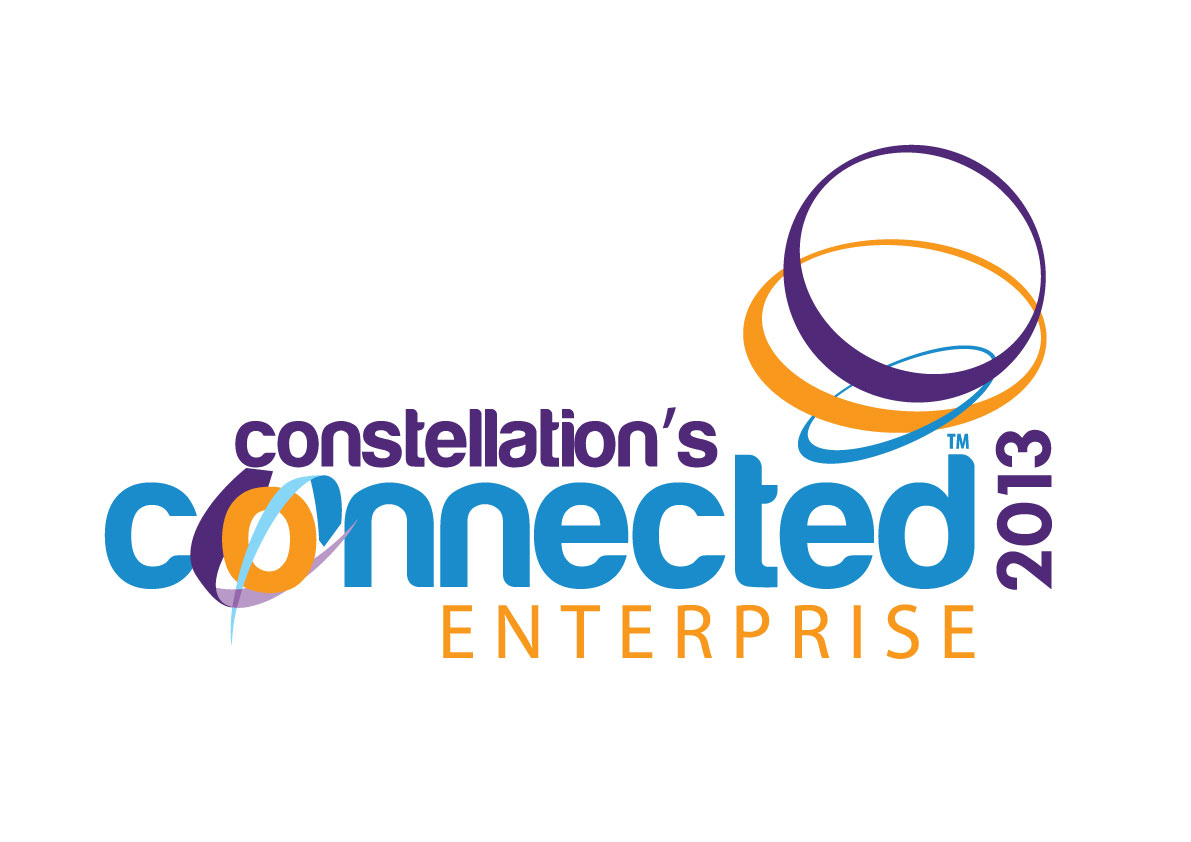 Jane McGonigal and Chris Meyer to deliver keynote addresses
San Francisco, CA, July 15, 2013 -- Constellation Research, the research and advisory firm focused on how disruptive technologies transform business models today released the preliminary speaker list for the third-annual Connected Enterprise innovation summit. Connected Enterprise is Constellation's annual innovation-focused executive retreat that is best described as TED for the Enterprise.
Connected Enterprise 2013 Speakers
Jane McGonigal, Chief Creative Officer, SuperBetter Labs
Chris Meyer, Founder, Monitor Talent
Michael McNeal, Vice President, Talent Development, Intuit
Miguel Almeida, Vice President, eCommerce, Walgreens
Neetan Chopra, Divisional Vice President, IT Strategy and Architecture Emirate Group IT and Mercator
Jason Maynard, Managing Director and Software Analyst, Wells Fargo
George Orlov, Chief Architect, DMG Information
Adam Sold, Head Sales and Business Ops Programs, Dolby Labs
Tom Cochran, Chief Technology Officer, The Atlantic Media
Ben Haines, CIO and SVP of Technology, Pabst Brewing
Frankie James, PhD, Managing Director, Silicon Valley Advanced Technology Office, General Motors
John Kreul, Vice President, Chief Information Officer, Bemis Company
Andy Schlei, Vice President, Information Technology, Sony Pictures Entertainment
Chris Morace, Chief Strategy Officer, Jive
Paul Greenberg, Managing Principal, The 56 Group, LLC
Banafesheh Ghassemi, VP, Marketing, CRM and Customer Experience, American Red Cross
Martin Hand, Sr. Vice President, Customer Experience, United Airlines
Rich Toohey, Vice President, Rewards Member Experience, Marriott Rewards
More speakers to be added to the agenda.
Connected Enterprise Details
When: October 30 - November 1 2013
Where: The Ritz Carlton, Half Moon Bay, San Francisco Bay Area
Who: Innovators, Visionaries, Catalysts. All innovation-minded executives welcome.
What: TED for the Enterprise programming. All-inclusive retreat. Mind-expanding keynotes, futurist customer panels, and interactive next-generation technology demos
Register: https://connectedenterprise.ontrackevents.com/registration.cfm
 
Attendees will learn:
How to take advantage of the impending transformation of the C-Suite
How and when to apply new technologies to emerging and disruptive business models
Strategies to implement next generation customer experience
Strategies to implement next generation customer experience
What future big data business models your business can take advantage of
The Constellation outlook on the Future of Work for 2014
Where to make the shift from analog to digital marketing transformation
Where to make the shift from analog to digital marketing transformation
How you will benefit from matrix commerce
Connected Enterprise's Third Year
Constellation's Connected Enterprise brings together the brightest minds in the enterprise to discuss the present and future of innovation, technology, and society, and is the must-attend conference for innovators, and early adopters of technology. In its third year, Connected Enterprise will bring together a group of visionaries to deliver keynote addresses that will challenge attendees to ask new questions about leadership, technology adoption, and existing business models.

Headliners - Connected Enterprise 2013
Jane McGonigal, Chief Creative Officer, SuperBetter Labs
Jane is a world-renowned designer of alternate reality games (ARGs) — games designed to improve real lives and solve real problems. She is Chief Creative Officer for SuperBetter Labs, and she is the New York Times best-selling author of Reality is Broken: Why Games Make Us Better and How They Can Change the World. As a TED 2010 speaker, her speech attracted over 1.7 million views, and she has keynoted the Game Developers Conference, SXSW and Google Zeitgeist Americas.

Chris Meyer, Founder, Monitor Talent
Chris is a leadership thought-leader who's mission is to anticipate and shape the future of business, a goal he has pursued as entrepreneur, executive, consultant, author, and as the leader of Ernst & Young's Center for Business Innovation.
Chris' fourth book, Standing on the Sun, was published by Harvard Business School Press in February 2012. The Financial Times called it "The antidote to pessimism of the post-crisis world." Chris' previous books include the BusinessWeek Best Seller Blur: The Speed of Change in the Connected Economy and Future Wealth— the book on which Monitor Talent is based.

Register: https://connectedenterprise.ontrackevents.com/registration.cfm

Sponsorship Information:
[email protected]