DisrupTV is a weekly Web series with hosts R "Ray" Wang and Vala Afshar. The show airs live at 11:00 a.m. PT/ 2:00 p.m. ET every Friday. The audience can expect A-list guests, the latest enterprise news, hot startups, insight from influencers, and much more. Tweet questions to #DisrupTV or @DisrupTVShow. We broadcast live on Zoom. 
Show Link: https://www.youtube.com/user/ConstellationR
Featured Guests: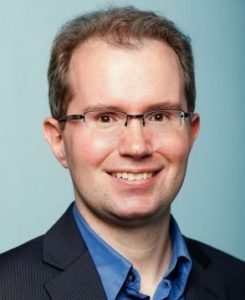 Dr. David Bray
Director, GeoTech Center & GeoTech Commission
Atlantic Council

Dr. David A. Bray has served in a variety of leadership roles in turbulent environments, including bioterrorism preparedness and response from 2000-2005, time on the ground in Afghanistan in 2009, serving as the non-partisan Executive Director for a bipartisan National Commission on R&D, and providing leadership as a non-partisan federal agency Senior Executive. He accepted a leadership role in December 2019 to incubate a new global Center with the Atlantic Council. He also provides strategy to both Boards and start-ups espousing human-centric principles to technology-enabled decision making in complex environments. He was also named a Senior Fellow with the Institute for Human-Machine Cognition in starting in 2018. Business Insider named him one of the top "24 Americans Who Are Changing the World" under 40 and he was named a Young Global Leader by the World Economic Forum for 2016-2021. From 2017 to the start of 2020, David served as Executive Director for the People-Centered Internet coalition Chaired by Internet co-originator Vint Cerf, focused on providing support and expertise for community-focused projects that measurably improve people's lives using the internet.
Follow his company on Twitter: @ACGeoTech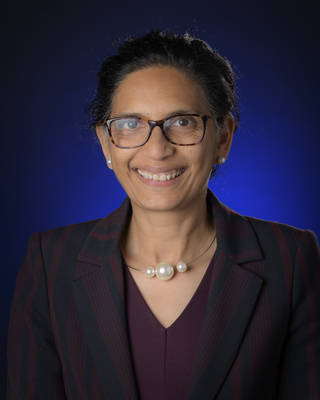 Dr. Bhavya Lal
Associate Administrator for Technology, Policy, and Strategy
NASA
As the associate administrator for technology, policy, and strategy within the office of the NASA Administrator, Bhavya Lal is responsible for providing evidence-driven advice to NASA leadership on internal and external policy issues, strategic planning, and technology investments. She also provides executive leadership and direction to the newly created Office of Technology, Policy and Strategy within the office of the administrator. Dr. Lal is currently the acting chief technologist of NASA, the first woman to hold the position in NASA's 60+ year history.
Prior to her current role and in the first 100 days of the Biden Administration, she was the Acting Chief of Staff at NASA, and directed the agency's transition under the administration of President Biden. Before arriving at NASA, she had served as a member of the Presidential Transition Agency Review Teams for both NASA and the Department of Defense. For 15 years prior to that, Dr. Lal led strategy, technology assessment, and policy studies and analyses at the Institute for Defense Analyses (IDA) Science and Technology Policy Institute (STPI) for government sponsors including the White House Office of Science and Technology Policy (OSTP), the National Space Council, NASA, Department of Defense, and other Federal Departments and Agencies. Before coming to IDA, she was the Director of the Center for Science and Technology Policy Studies at Abt Associates, a global policy research and consulting firm based in Cambridge MA. Dr. Lal's analyses have been at the center of almost all space-relevant polices for the last decade. For her many contributions to the space community, she was nominated and selected to be a Corresponding Member of the International Academy of Astronautics.
Dr. Lal is an active member of the space technology and policy community, having chaired, co-chaired or served on five high-impact National Academy of Science (NAS) ad hoc committees. She served two consecutive terms on the NOAA Federal Advisory Committee on Commercial Remote Sensing (ACCRES), was an External Council Member of the NASA Innovative Advanced Concepts (NIAC) Program, and selected to join the NASA Technology, Innovation and Engineering Advisory Committee (NAC/TIE). She co-founded and was co-chair of the policy track of the American Nuclear Society's annual conference on Nuclear and Emerging Technologies in Space (NETS), and co-organized a seminar series on space history and policy with the Smithsonian National Air and Space Museum.
Dr. Lal holds bachelor's and master's degrees in nuclear engineering from the Massachusetts Institute of Technology (MIT), a second master's from MIT's Technology and Policy Program, and a Ph.D. in Public Policy and Public Administration from George Washington University. She is a member of both the nuclear engineering and public policy and public administration honor societies and has published more than 50 papers in peer-reviewed journals and conference proceedings.
Follow NASA on Twitter: @NASA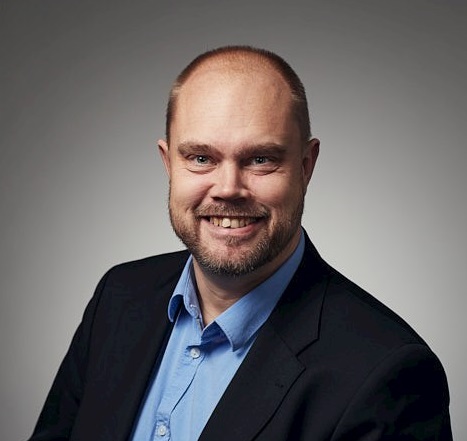 Dr. Fredrik Bruhn
Chief Evanglist in Digital Transformation
UNIBAP
Dr. Fredrik C. Bruhn has served in a variety of leadership, entrepreneurial, and research roles during the past two decades. He is currently director and Chief Evangelist of Unibap AB (publ) (Nasdaq First North: UNIBAP), a Swedish scale-up democratizing space through its innovative SpaceCloud solutions developed with support from the European Space Agency. Unibap announced a partnership with AWS in Dec 2020 to bring AWS cloud, storage, and edge services into SpaceCloud and launched the first NASA experiment on SpaceCloud in January 2022.
He has previously co-founded the satellite company AAC Microtec – Clyde Space (Nasdaq First North: AAC) and the mobile surveillance robot company Rotundus AB. Fredrik serves as an adjunct professor in robotics & avionics at Mälardalen University since 2013. He also was chosen to be an Eisenhower Fellow to meet with leaders around the U.S. on "AI, robotics and automation in 2047" in 2017. Fredrik's passions includes commercializing academic research, Future of Work and societal transformations.
Fredrik enjoys creative problem solving and have received Uppsala University's distinguished innovation award "Brain apple" and been awarded regional entrepreneur of the year by EY. He did his Ph.D. thesis in MEMS for space applications at Uppsala University in partnership with Caltech/NASA Jet Propulsion Laboratory (JPL). He also did his M.Sc. thesis at Uppsala University in atomic & molecular physics under Prof. em. Kai Siegbahn (Nobel laureate in Physics 1981). He is a graduate of the International Space University (ISU) and Stockholm School of Economics Executive  Management Program.
Fredrik has contributed on the AIAA Space Plug-and-Play Avionics standardization and have been leading Swedish systems engineer on bilateral space systems development programs between the U.S. Air Force Research Laboratory (AFRL) Space Vehicle Directorate and the Swedish material command as well as joint development between NASA Ames Research Center and the Swedish National Space Agency. He was awarded with a commanders coin by the Phillips Research Site/Kirtland AFB Commander for Outstanding performance.
Follow him on Twitter: @bruhnspace