DisrupTV is a weekly Web series with hosts R "Ray" Wang and Vala Afshar. The show airs live at 11:00 a.m. PT/ 2:00 p.m. ET every Friday. The audience can expect A-list guests, the latest enterprise news, hot startups, insight from influencers, and much more. Tweet questions to #DisrupTV or @DisrupTVShow. We broadcast live on Zoom. 
Show Link: https://www.youtube.com/user/ConstellationR
Featured Guests: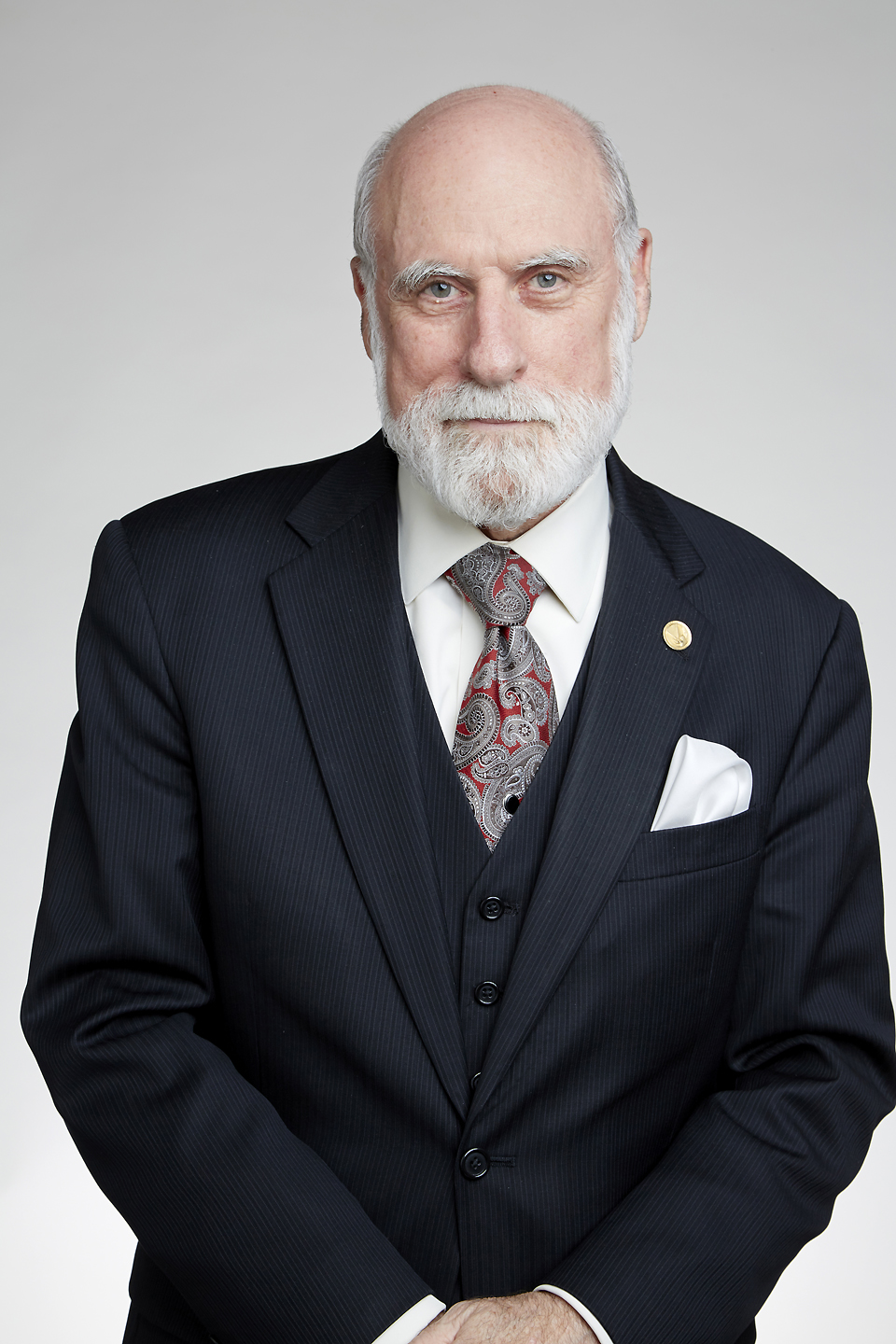 Vint Cerf
Vice President and Chief Internet Evangelist at Google
The Father of the Internet 
Vinton G. Cerf is vice president and Chief Internet Evangelist for Google. He contributes to global policy development and continued spread of the Internet. Widely known as one of the "Fathers of the Internet," Cerf is the co-designer of the TCP/IP protocols and the architecture of the Internet.   He has served in executive positions at MCI, the Corporation for National Research Initiatives and the Defense Advanced Research Projects Agency and on the faculty of Stanford University.
Vint Cerf served as chairman of the board of the Internet Corporation for Assigned Names and Numbers (ICANN) from 2000-2007 and has been a Visiting Scientist at the Jet Propulsion Laboratory since 1998. Cerf served as founding president of the Internet Society (ISOC) from 1992-1995.  Cerf is a Foreign Member of the British Royal Society and Swedish Academy of Engineering, and Fellow of IEEE, ACM, and American Association for the Advancement of Science, the American Academy of Arts and Sciences, the International Engineering Consortium, the Computer History Museum, the British Computer Society, the Worshipful Company of Information Technologists, the Worshipful Company of Stationers and a member of the US National Academy of Engineering and US National Academy of Science.  He has served as President of the Association for Computing Machinery, chairman of the American Registry for Internet Numbers (ARIN) and is serving a new term on the Visiting Committee on Advanced Technology for the US National Institute of Standards and Technology and the Science Committee of the NASA Advisory Council. President Obama appointed him to the National Science Board from 2012-2018.
Cerf is a recipient of numerous awards and commendations in connection with his work on the Internet, including the US Presidential Medal of Freedom, US National Medal of Technology, the Queen Elizabeth Prize for Engineering, the Prince of Asturias Award, the Tunisian National Medal of Science, the Japan Prize, the Charles Stark Draper award, the ACM Turing Award, the Franklin Medal, and the Catalunya International Prize. He is an officer of the Legion d'Honneur and holds 29 honorary degrees.  In December 1994, People magazine identified Cerf as one of that year's  "25 Most Intriguing People." 
His personal interests include fine wine, gourmet cooking and science fiction. Cerf and his wife, Sigrid, were married in 1966 and have two sons, David and Bennett.  
Twitter: @vgcerf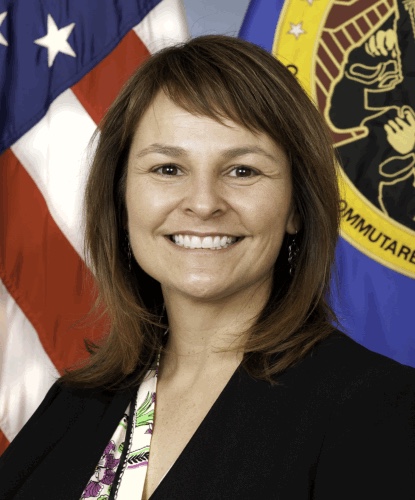 Melissa Flagg
Senior Fellow, Center for Security and Emerging Technology
Georgetown University
Dr. Melissa Flagg is a Senior Fellow at the Center for Security and Emerging Technology (CSET) at Georgetown University. Previously she served as the Deputy Assistant Secretary of Defense for Research, responsible for policy and oversight Defense Department science and technology programs including basic research through advanced technology development and the DoD laboratory enterprise. She has worked at the State Department, the Office of Naval Research, the Office of the Secretary of Defense for Research and Engineering, the John D. and Catherine T. MacArthur Foundation, and the Army Research Laboratory. She also ran her own consulting business and was the Chief Technology Officer of a small consumer start-up. Melissa has served on numerous boards including the National Academy of Sciences Air Force Studies Board and the Department of Commerce Emerging Technology Research Advisory Committee; she is on the Board of Humanity 2050 and a full trustee with the DC Chapter of the Awesome Foundation. She holds a Ph.D. in Pharmaceutical Chemistry and a B.S. in Pharmacy.
Follow her on Twitter: @flaggster73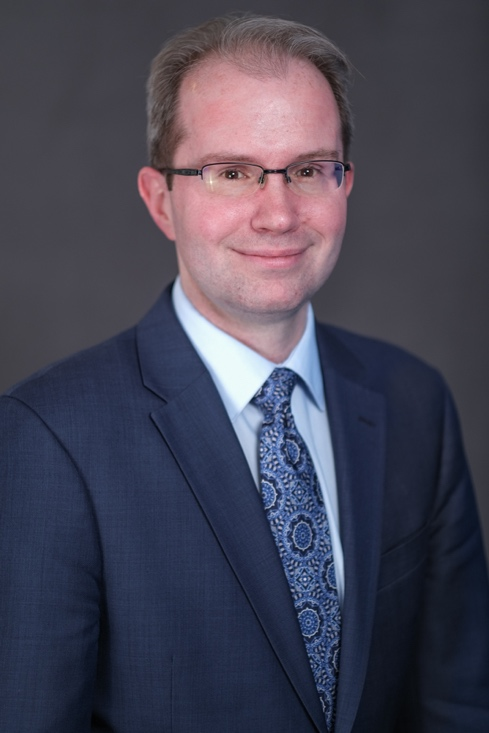 Dr. David Bray
Inaugural Director, GeoTech Center & Executive Director, Commission on the Geopolitical Impacts of New Technologies and Data 
Atlantic Council
Dr. David A. Bray has served in a variety of leadership roles in turbulent environments, including bioterrorism preparedness and response from 2000-2005, time on the ground in Afghanistan in 2009, serving as the non-partisan Executive Director for a bipartisan National Commission on R&D, and providing leadership as a non-partisan federal agency Senior Executive. He accepted a leadership role in December 2019 to incubate a new global Center with the Atlantic Council.
He also provides strategy to both Boards and start-ups espousing human-centric principles to technology-enabled decision making in complex environments. He was also named a Senior Fellow with the Institute for Human-Machine Cognition in starting in 2018. Business Insider named him one of the top "24 Americans Who Are Changing the World" under 40 and he was named a Young Global Leader by the World Economic Forum for 2016-2021. From 2017 to the start of 2020, David served as Executive Director for the People-Centered Internet coalition Chaired by Internet co-originator Vint Cerf, focused on providing support and expertise for community-focused projects that measurably improve people's lives using the internet.
He also was named a Marshall Memorial Fellow and traveled to Europe in 2018 to discuss Trans-Atlantic issues of common concern including exponential technologies and the global future ahead. Later in 2018, he was invited to work with the U.S. Navy and Marines on improving organizational adaptability and to work with U.S. Special Operation Command's J5 Directorate on the challenges of countering misinformation and disinformation online.
David enjoys creative problem solving. He began working for the U.S. government at age 15 on computer simulations at a high-energy physics facility investigating quarks and neutrinos. In later roles, he designed new telemedicine interfaces and space-based forest fire forecasting prototypes for the Department of Defense. From 1998-2000 he volunteered as a part-time crew lead with Habitat for Humanity International in the Philippines, Honduras, Romania, and Nepal while also working as a project manager with Yahoo! and a Microsoft partner firm. Dr. Bray then joined as IT Chief for the Bioterrorism Preparedness and Response Program at the U.S. Centers for Disease Control and Prevention, leading the program's technology response to during 9/11, anthrax in 2001, Severe Acute Respiratory System in 2003, and other international public health emergencies. He later completed a PhD from Emory University's Goizueta Business School and two post-doctoral associateships at MIT and Harvard in 2008.
David likes to be a digital diplomat and a "human flak jacket" for teams of change agents working in turbulent environments. He volunteered in 2009 to deploy to Afghanistan to help "think differently" on military and humanitarian issues and in 2010 became a Senior National Intelligence Service Executive advocating for increased information interoperability, cybersecurity, and protection of civil liberties. In 2012, he became the Executive Director for the bipartisan National Commission for Review of Research and Development Programs of the United States Intelligence Community, later receiving the National Intelligence Exceptional Achievement Medal. He received both the Arthur S. Flemming Award and Roger W. Jones Award for Executive Leadership in 2013. He also was chosen to be an Eisenhower Fellow to meet with leaders in Taiwan and Australia on multisector cyber strategies for the "Internet of Everything" in 2015. He is the author of 40+ academic papers and published publications.
David passions include complicated, near impossible missions involving humans and technology in challenging circumstances. Through the efforts of a team of "positive change agents", he led the transformation of the Federal Communication Commission's legacy IT with more than 207 different systems to award-winning tech. This included rolling-out new cloud-based IT that achieved results in 1/2 the time at 1/6 the cost. He was the recipient of the Armed Forces Communications and Electronic Association's Outstanding Achievement Award for Civilian Government. He also received the global CIO 100 Award twice, which usually is awarded to private sector Fortune 500 companies, both in 2015 and 2017, for his transformational leadership in change-adverse settings. In 2019, he was invited to give the AI World Society Distinguished Lecture to the United Nations on UN Charter Day.
Dr. Bray's passions include the Future of Work, Future of Governance, and the Future of Augmented Communities that maintain a human focus on collaboration, pluralism, and individual choices. Over the years for six different startups, he has served as President, Chief Strategy Officer, and Strategic Advisor roles. He accepted a role of Co-Chair for 2016-2017 with an IEEE Committee focused on Artificial Intelligence, automated systems, and innovative policies globally and has been serving as a Visiting Executive In-Residence at Harvard University since 2015 and as a Faculty Member giving talks on Impact and Disruption at Singularity University since 2017. He has been an invited keynote speaker to CEOs, world leaders, and crowds of more than 3,000 participants at events in India, Vietnam, Australia, Taiwan, Dubai, South Africa, Brazil, Colombia, Mexico, Canada, Belgium, Sweden, Switzerland, and the United Kingdom.
Follow his organization on Twitter: @acgeotech