DisrupTV is a weekly Web series with hosts R "Ray" Wang and Vala Afshar. The show airs live at 11:00 a.m. PT/ 2:00 p.m. ET every Friday. The audience can expect A-list guests, the latest enterprise news, hot startups, insight from influencers, and much more. Tweet questions to #DisrupTV or @DisrupTVShow. We broadcast live on Zoom. 
Show link: https://ConstellationR.zoom.us/j/640243777
Featured Guests: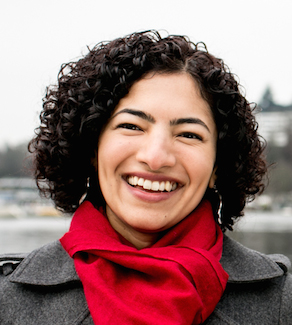 Anushka Anand
Senior Product Manager
Tableau Software

Anushka Anand is a Senior Product Manager on Tableau Prep, leading the team's efforts in augmented data management. She works to help customers understand data quality issues, clean and integrate data with the use of Machine Learning (ML) and other methods.
 
Anushka was a member of the Tableau Research team from 2012-2017 working on visualization recommendation with projects such as Voyager and Auto-Partitioner, actively publishing in the VIS community. She led the creation of a Recommendations engineering team and helped build out the ML-based recommendation features available in Tableau 10.3 and 10.4.
Anushka earned her Ph.D. and M.Sc. degrees in Computer Science from the University of Illinois at Chicago actively publishing in the VIS and KDD communities. On the side, Anushka serves on the Program Committee of the Board of Trustees of the Anita Borg Institute for Women in Technology and helped found the Fremont Womxn in Technology group.
Follow her on Twitter: @anushka_anand22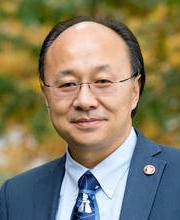 Xiao-Li Meng
Renowned Harvard Data Scientist and Author

Xiao-Li Meng, the Whipple V. N. Jones Professor of Statistics, and the Founding Editor-in-Chief of Harvard Data Science Review, is well known for his depth and breadth in research, his innovation and passion in pedagogy, his vision and effectiveness in administration, as well as for his engaging and entertaining style as a speaker and writer. Meng was named the best statistician under the age of 40 by COPSS (Committee of Presidents of Statistical Societies) in 2001, and he is the recipient of numerous awards and honors for his more than 150 publications in at least a dozen theoretical and methodological areas, as well as in areas of pedagogy and professional development. He has delivered more than 400 research presentations and public speeches on these topics, and he is the author of "The XL-Files," a thought-provoking and entertaining column in the IMS (Institute of Mathematical Statistics) Bulletin. His interests range from the theoretical foundations of statistical inferences (e.g., the interplay among Bayesian, Fiducial, and frequentist perspectives; frameworks for multi-source, multi-phase and multi- resolution inferences) to statistical methods and computation (e.g., posterior predictive p-value; EM algorithm; Markov chain Monte Carlo; bridge and path sampling) to applications in natural, social, and medical sciences and engineering (e.g., complex statistical modeling in astronomy and astrophysics, assessing disparity in mental health services, and quantifying statistical information in genetic studies). Meng received his BS in mathematics from Fudan University in 1982 and his PhD in statistics from Harvard in 1990. He was on the faculty of the University of Chicago from 1991 to 2001 before returning to Harvard, where he served as the Chair of the Department of Statistics (2004-2012) and the Dean of Graduate School of Arts and Sciences (2012-2017).
Follow him on Twitter: @XiaoLiMeng1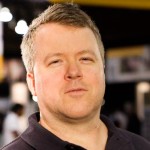 Jon Reed
Co-Founder
Diginomica
Jon Reed is a co-founder of diginomica.com, which examines the digital enterprise from the vantage point of real-world use cases. As a roving blogger/analyst, Jon frequently writes and videocasts on enterprise trends. He is a member of the Enterprise Irregulars, an influential group of enterprise bloggers and practitioners. Jon is an advocate for media over marketing; he sees diginomica as a chance to disrupt tech media, with the BS-weary enterprise reader in mind. He tries not to use the word "disruption" excessively, but doesn't always succeed. He can be reached on Twitter: @jonerp.

Follow him on Twitter: @jonerp