CONSUMERIZATION OF IT & THE NEW C-SUITE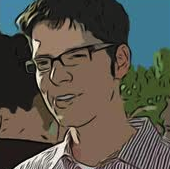 Agency Lead - Aaron Pearson (@apearson)
Executive Vice President, B2B & Tech Communications
Weber Shandwick
Aaron leads the analyst relations and enterprise IT segments for Weber Shandwick, a global public relations firm. Aaron specializes in helping B2B companies creatively tell stories of technology innovation and disruption. He is also an adjunct instructor in the Master of Business Communication program at the University of St. Thomas in Minneapolis.

Dux Raymond Sy (@meetdux)
Vice President, Customer Strategy
AvePoint
Dux Raymond is the VP of Customer Strategy & Solutions for AvePoint Public Sector. With over 15 years of business & technology management experience, he has successfully facilitated the implementation of various business transformation solutions for commercial, educational and public sector organizations. A sought after speaker, Dux is among the Top 25 SharePoint Influencers and has presented in various events worldwide.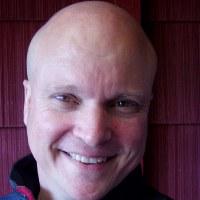 Alex Williams (@alexwilliams)
Enterprise Writer
Alex Williams is a writer and editor for daily newspapers, magazines and did a year in broadcast as a business anchor. He caught the technology bug back in 1994 and has been obsessed about its implications ever since. Past work includes RWW Winterfest in 2004 and Podcast Hotel, the event he produced that explored the intersection of art and commerce and how digital media affects independent culture.

Sholto Macpherson (@sholtomac)
SME Tech Commentator, Box Free IT
Contributor, Constellation Orbits
Sholto Macpherson is a business technology journalist and expert on cloud software and services. Macpherson has 11 years' experience contributing to magazines and websites, radio and TV segments, webinars and conferences on enterprise and SMB technology and the cloud-led productivity revolution. Macpherson won a national IT Journalism award for Best Columnist in 2012 for his Cloud Channel column in CRN Australia magazine on the transition from server software to cloud software. 
 
DATA TO DECISIONS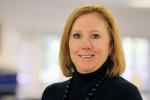 Barbara Bates - Agency Lead
Founder & CEO 
Eastwick
Barbara Bates is founder and CEO of Eastwick, a technology-focused communications agency with offices in Silicon Valley, San Francisco and New York. Eastwick brings together public relations, content, social media, advocacy, creative services and analytics to help some of the world's biggest technology brands and emerging leaders create high-impact communication strategies. With deep Silicon Valley roots, Bates has spent the past 25 years working with brands to tell their stories, accelerate growth and build value.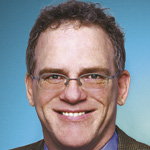 Doug Henschen (@dhenschen)
Executive Editor
InformationWeek
Doug Henschen interviews people, asks tough questions, makes connections and write stories about how organizations are getting smarter and pioneering new approaches to do their work. He is also a keen observer of competitive markets and breakthrough technologies. Doug specializes in business intelligence, enterprise applications, information management, business process management, database marketing, manufacturing and retailing.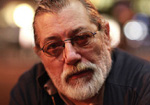 Dennis Howlett (@dahowlett)
Co-founder, Diginomica
Board of Advisor (Constellation Research, Inc.)
Dennis Howlett has been providing comment and analysis on enterprise software since 1991 in a variety of European trade and professional journals including CFO Magazine, The Economist and Information Week. Today, apart from being a full time blogger on innovation for professional services organizations, he is a founding member of Enterprise Irregulars and an investor in a European start-up. Prior to, Dennis was a technology and tax partner in a British firm of Chartered Accountants for 10 years.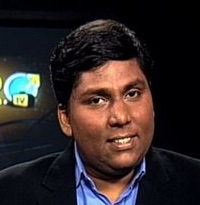 Ivor Soans (@ivorsoans)
Managing Editor, Enterprise Technology
Biztech2.com
In his role as Managing Editor - Enterprise Technology for Network18, Ivor leads Biztech2.com's highly experienced Editorial Team and has also anchored some enterprise technology programming on CNBC- TV18, India's No 1 Business Channel. Within a few years of launch, Biztech2.com is India's leading enterprise technology media brand and with Biztech2.0 TV (www.biztech2.com/tv), Ivor is proud to lead a team that has created a global first in enterprise technology media--pure-video enterprise technology content. Ivor brings with him years of experience in leadership positions in technology and business journalism and has been part of the start-up leadership teams of many acclaimed enterprise technology media brands. He has over 15 years of experience in technology and business journalism.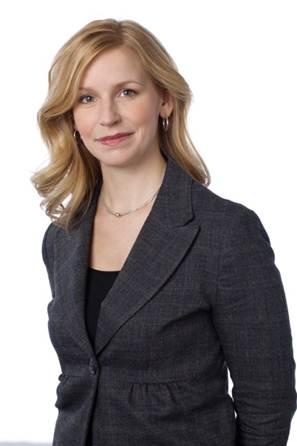 Julie Lagenkamp-Muenkel (@JulieLangenkamp)
Editor-in-Chief
Information-Management.com
Julie Langenkamp-Muenkel, editor-in-chief of Information-Management.com, has more than a decade of experience in print and online media. She is responsible for the strategic editorial direction for the publication as well as coordinating editorial and production aspects for the brand's website and digital programs.

Chris Meyer (@chrismeyer16)
Thought leader, Author
Constellation Orbits
Chris Meyer is a thought leader focusing on the information economy, globalization and business innovation. Meyer's mission is to anticipate and shape the future of business. He has pursued this goal as an entrepreneur, executive, consultant, author, and the leader of a think tank. He is a founder of Monitor Talent. His latest book is "Standing on the Sun" was named a Best Business Book of the Year by the Financial Times. Chris has published three books about adaptive enterprise and network-based innovation, including the BusinessWeek Best Seller Blur: The Speed of Change in the Connected Economy, Future Wealth - the book on which Monitor Talent is based, and It's Alive: The Coming Convergence of Information, Biology and Business.
Chris Kanaracus
Senior Correspondent
IDG News Service
Chris Kanaracus is senior correspondent for the IDG News Service, based in Boston. He covers enterprise applications, databases, BI (business intelligence) and other types of software, as well as horizontal issues faced by all users, such as licensing and IT project management.
DIGITAL MARKETING TRANSFORMATION

Agency Lead - Susan Thomas
President
Trainer Communications

Esteban Kolsky (@ekolsky)
Board of Advisors (Constellation Research, Inc.) & Founder
ThinkJar
Esteban Kolsky is the Founder and Principal at ThinkJar, a research and consulting firm specializing in Customer Experience, CRM, and Feedback Management.  Esteban works with vendors to create go-to market strategies and with organizations leveraging his results-driven, dynamic Customer Experience Management methodology to earn and retain loyal customers.  He continues his research passion in the Social Networking space where he is helping craft the Social CRM (SCRM) market.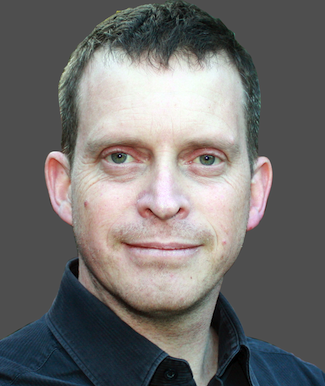 Gavin Heaton (@servantofchaos)
Independent Analyst
Constellation Orbits

Gavin Heaton is a leading digital strategy and customer engagement analyst. Gavin's current research focuses on the changing role and expectations of CMOs, the fusion of marketing channels and change-driven marketing innovation. With over a million strong readership, Gavin's blog ServantOfChaos.com, is ranked as one of Australia's leading business websites.

Sam Fiorella (@samfiorella)
Co-author, Influence Marketing
Partner, Sensei Marketing
Sam Fiorella is Partner at Sensei Marketing, a consulting and technology firm focused on aiding global companies grow their business value through improved customer experiences. Fiorella is co-author of Influence Marketing: How To Create, Manage, and Measure Brand Influencers in Social Media. Fiorella also holds professorships at Seneca College and Rutgers' Center for Management Development. He blogs for Constellation Orbits and the Huffington Post. 

Judith Aquino (@JudithAquino)
Senior Writer
1to1
Judith Aquino is a senior writer at 1to1 Media, where she writes about customer experience topics for 1to1Media.com, Think Customers: The 1to1 Blog, and Customer Strategist Journal. Prior to 1to1, she was an associate editor at AdExchanger. Her work has appeared at the New York Daily News, TheStreet.com and Business Insider. She has an M.A. in journalism from New York University.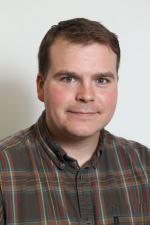 Brian Jackson (@brianjjackson)
Editor
ITBusiness.ca
Working with ITWC, Canada's largest IT news publisher for the past six years, Brian has led the company's editorial coverage of line of business functions as they relate to technology. He's also helmed the social media program, which includes regular Hangouts on Air sessions with interesting business leaders, and a monthly Twitter chat that draws millions of impressions. A graduate of Carleton University's journalism program, Brian has traveled to Rwanda, Russia, Poland, and many major cities in North America. When he can, he enjoys canoeing and camping.

Kelly Liyakasa
Assistant Editor
AdExchanger
Kelly is an associate editor for AdExchanger.com, covering ecommerce, research & other data-driven marketing trends & insights for the publication. Most recently, she was an editor for CRM magazine, where she wrote about sales technologies & enterprise strategies, with a focus on the business value of enterprise applications, ranging from customer service to social media, data analytics & enterprise collaboration apps.
 
FUTURE OF WORK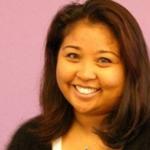 Grace Angulo - Agency Lead (@gtangulo_AR)
Manager, Analyst Relations
Edelman

Holger Mueller (@holgermu)
Vice President and Principal Analyst
Constellation Research, Inc.
Holger Mueller is Vice President and Principal Analyst for the fundamental enablers of the cloud, IaaS, PaaS with forays up the tech stack into BigData and Analytics and sometimes SaaS. Previously Holger was VP of Products for NorthgateArinso, a KKR company. There he lead the transformation of products to the cloud and laid the foundation for new Business Process as a service (BPaaS) capabilities. 

Alan Lepofsky (@alanlepo)
Vice President & Principal Analyst
Constellation Research
Alan is Vice President and Principal Analyst at Constellation Research, Inc. focusing on enterprise collaboration software. Prior to joining Constellation, Alan spent 3 years as Director of Marketing at Socialtext and before that, 14 years in a variety of roles at IBM/Lotus. He's an active blogger and speaker in the "Enterprise 2.0/Social Business" community, where he shares his thoughts on the business benefits of open communication and collaboration.

Dr. Janice Presser (@drjanice)
CEO and Co-founder
The Gabriel Institute
Janice Presser is a behavioral scientist and the architect of Teamability® – a new technology that measures how people will perform in teams. She has been engaged in the research and development of talent science for over 25 years and is a recognized thought leader in qualitative assessment and human infrastructure management methods. Dr. Presser has served on SHRM's Human Capital Assessment/Metrics Special Expertise Panel, the Taskforce on Workforce Planning, and the Taskforce on Metrics and Measurements. She is Contributing Editor for Selection in ELLA®, Employment Labor Law Audit. She blogs for Constellation Orbits. 

Terri Griffith (@terrigriffith)
Professor, Santa Clara University
Thought Leader, Constellation Orbits

Prof. Terri Griffith, Ph.D., is Chair of the Management Department at Santa Clara University. She is an expert on how to make and then implement combined technology and organization decisions. Some of these ideas are outlined in her award-winning book, The Plugged-In Manager: Get in Tune with Your People, Technology, and Organization to Thrive. Dr. Griffith is one of the 100 honored members of the 2012 Silicon Valley Women of Influence. She is a regular contributor to Constellation Orbits. 
 

Paul van Essche (@paul_vanessche)
Independent Analyst
van Essche & Associates

Paul van Essche is the founder/owner of the independent management and tech consulting firm van Essche & Associates specializing in Change Management. He has successfully effected radical change in some of the most resistant business environments. van Essche is a regular contributor to Constellation Orbits.
 

Mark Fontecchio
News and Site Editor
SearchOracle.com, SearchSQLServer.com - TechTarget
Mark Fontecchio is responsible for overseeing the operation of both SearchOracle.com and SearchSQLServer.com, as well as writing and editing technical content. Previously at TechTarget, he was a reporter for SearchDataCenter.com, covering enterprise server and data center issues. Before TechTarget, he was a reporter and editor for various daily and weekly newspapers in suburban Boston.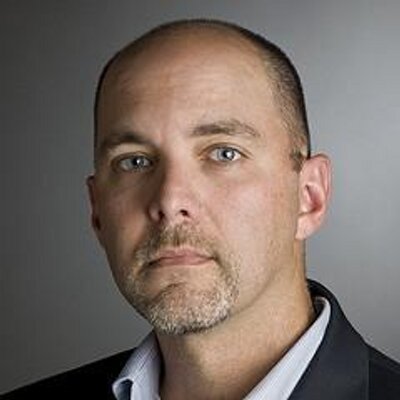 Steve Boese (@SteveBoese)
Co-Chair HR Technology Conference
Editor, Human Resource Executive
Steve Boese is a leading thought leader in HR-focused technology strategies. He is Co-Chair of the HR Technology Conference, the world's largest gathering of the global HR Technology community, and a writer/editor for Human Resource Executive magazine. Steve also created and hosts the HR Happy Hour show on Blog Talk Radio.
 
Sarah Fister-Gale
Contributing Writer
Workforce Magazine
Sarah Fister Gale is a contributing writer for the award winning Workforce Magazine, where she focuses on HR technology, recruiting, and talent management. Her work has also been featured in Training Magazine, Inc. Magazine, Greenbiz.com, and many others.
MATRIX COMMERCE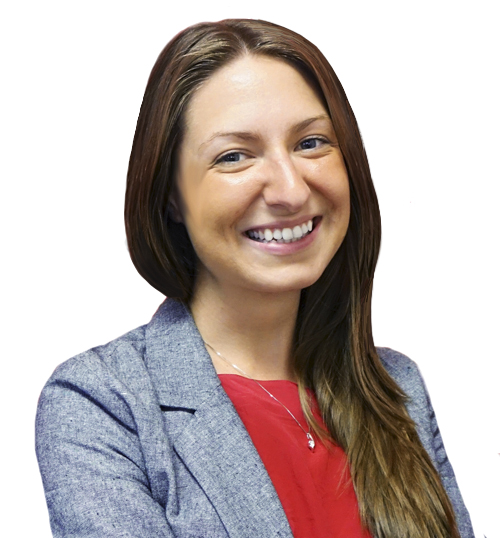 Melanie Duzyj - Agency Lead
Senior Account Executive 
LEWIS PR
Melanie is a senior account executive for the global PR communications agency LEWIS PR, where she leads media and analyst strategies for integrated campaigns. She specializes in B2B technology and works with organizations focused on business intelligence, healthcare IT, HR technology and telecommunications. Prior to her role at LEWIS PR she worked in New York City on the PR teams for healthcare, management consulting and commercial real estate finance organizations. Her client base has included startup, pre-IPO and Fortune 500 companies.
 
R "Ray" Wang (@rwang0)
CEO & Principal Analyst
Constellation Research, Inc.
R "Ray" Wang is the Principal Analyst and CEO at Constellation Research, Inc.  In addition, he is the author of the popular enterprise software blog "A Software Insider's Point of View". With viewership in the millions of page views a year, his blog provides insight into how disruptive technologies and new business models impact the enterprise. Ray is a prominent keynote speaker and research analyst working with clients on engagement strategies, social business, customer experience, and decision management.   He advises Global 2000 companies on business strategy and technology selection. Ray also blogs at Forbes CIO Central and for Harvard Business Review. Prior to founding Constellation, he was a founding partner and research analyst for enterprise strategy at Altimeter Group and one of the top analysts at Forrester Research for enterprise strategy.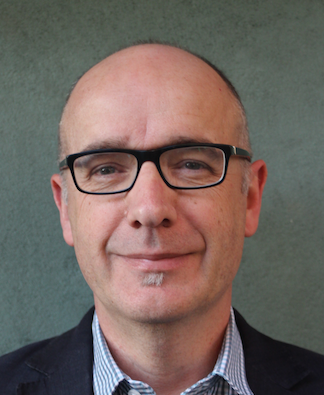 Steve Wilson (@steve_lockstep)
Vice President & Principal Analyst
Constellation Research, Inc.
Steve Wilson is Vice President and Principal Analyst at Constellation Research, Inc, focusing on digital identity and privacy. Wilson has over twenty-five years experience in ICT innovation, and research and development. Wilson is credited with numerous breakthroughs in difficult areas of identity infrastructure and governance, including national and industry level authentication frameworks, PKI systems, smartcards, digital credentials, fraud control, and privacy engineering.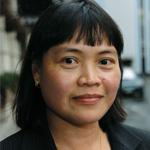 Divina Paredes (@divinap)
Editor 
CIO New Zealand & www.cio.co.nz
Divina Paredes is the editor of CIO New Zealand and www.cio.co.nz, the premium leadership and management resource for information and communications technology (ICT) executives and members of the CXO suite. She also organises and moderates CIO community events such as the CIO roundtable discussions and CIO leaders' luncheons. Divina has been covering the information and communications technology sector for 15 years. She has postgraduate degrees from the University of Sydney (international studies) and New York University (journalism). You can reach her via email [email protected] and Twitter @divinap.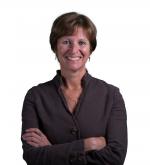 Debbie Hauss (@dhauss)
Editor-in-Chief
Retail TouchPoints
In her role as Editor-in-Chief, Debbie manages the multi-media components of Retail TouchPoints, including a weekly newsletter with an audience of more than 28,000 retail executives. She has covered retail for almost 10 years and worked as an editorial manager, writer and editor in various industries for more than 25 years. Debbie has served as the Managing Editor for Retail Information Systems News, the Chief Content Editor for Parentgiving.com, and a Project Manager and Copy Editor for a Lexis Nexis web site called lexisONE.com. In her spare time she runs marathons.
NEXT GENERATION CUSTOMER EXPERIENCE
Dr. Natalie Petouhoff (@drnatalie)
Vice President and Principal Analyst
Constellation Research
Natalie Petouhoff is Vice President and Principal Analyst at Constellation Research focusing on the integration of traditional business strategy and operations with social and digital business transformation. Petouhoff works with Fortune 100 and 500's Senior Leadership teams to create strategic marketing and customer experience solutions which engage customers, build brands and grow businesses.  Previously Petouhoff held positions as a Forrester Analyst, Chief Strategist for Weber Shandwick PR/Marketing Agency, Management Consultant at PWC, Hitachi and management at GE, GM and Hughes Electronics.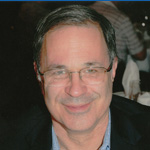 Paul Greenberg (@pgreenbe)
Board of Advisors (Constellation Research, Inc.) & President
The 56 Group, LLC
In addition to being the author of the best-selling CRM at the Speed of Light: Essential Customer Strategies for the 21st Century, Paul Greenberg is President of The 56 Group, LLC, an enterprise applications consulting services firm, focused on CRM strategic services including go-to-market strategies for vendors and integrators, CRM strategic planning and vendor selection. The 56 Group also provides writing, speaking and educational services.  Paul has years of experience with both CRM and Enterprise Resource Planning (ERP). He has built SAP and People Soft practices and, has extremely deep ties into the CRM and enterprise applications communities.

Marshall Lager (@lager)
Managing Principal
Third Idea Consulting, LLC
Marshall Lager is the founder and managing principal of Third Idea Consulting, a firm founded to provide advice on the confluence of customer relationship management (CRM), social media, and brand management. Marshall is a former Senior Editor at CRM Media, where he wrote news, blogs, and feature articles on the above topics for CRM magazine and its website, destinationCRM.com.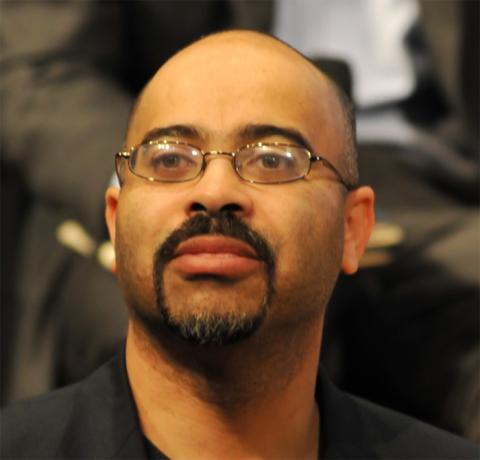 Brent Leary (@BrentLeary)
Co-Founder and Partner
CRM Essentials
Brent Leary is a crm industry analyst, advisor, author, speaker and award winning blogger. He is co-founder and Partner of CRM Essentials LLC, an Atlanta based CRM advisory firm covering tools and strategies for improving business relationships. In 2009 he co-authored Barack 2.0: Social Media Lessons for Small Business. Recognized by InsideCRM as one of the 25 most influential industry leaders, Leary also is a past recipient of CRM Magazine's Most Influential Leader Award.  He blogs at BrentLeary.com.

David Myron
Editorial Director
CRM and Speech Technology Magazines
A multiple-award-winning writer and editor, David brings more than a decade of business and technology writing experience to CRM and Speech Technology magazines and their associated products. His articles have appeared in magazines from leading media publishers, including CMP Media, Forbes, Freedom Communications, Primedia, and Ziff Davis.
TECHNOLOGY OPTIMIZATION & INNOVATION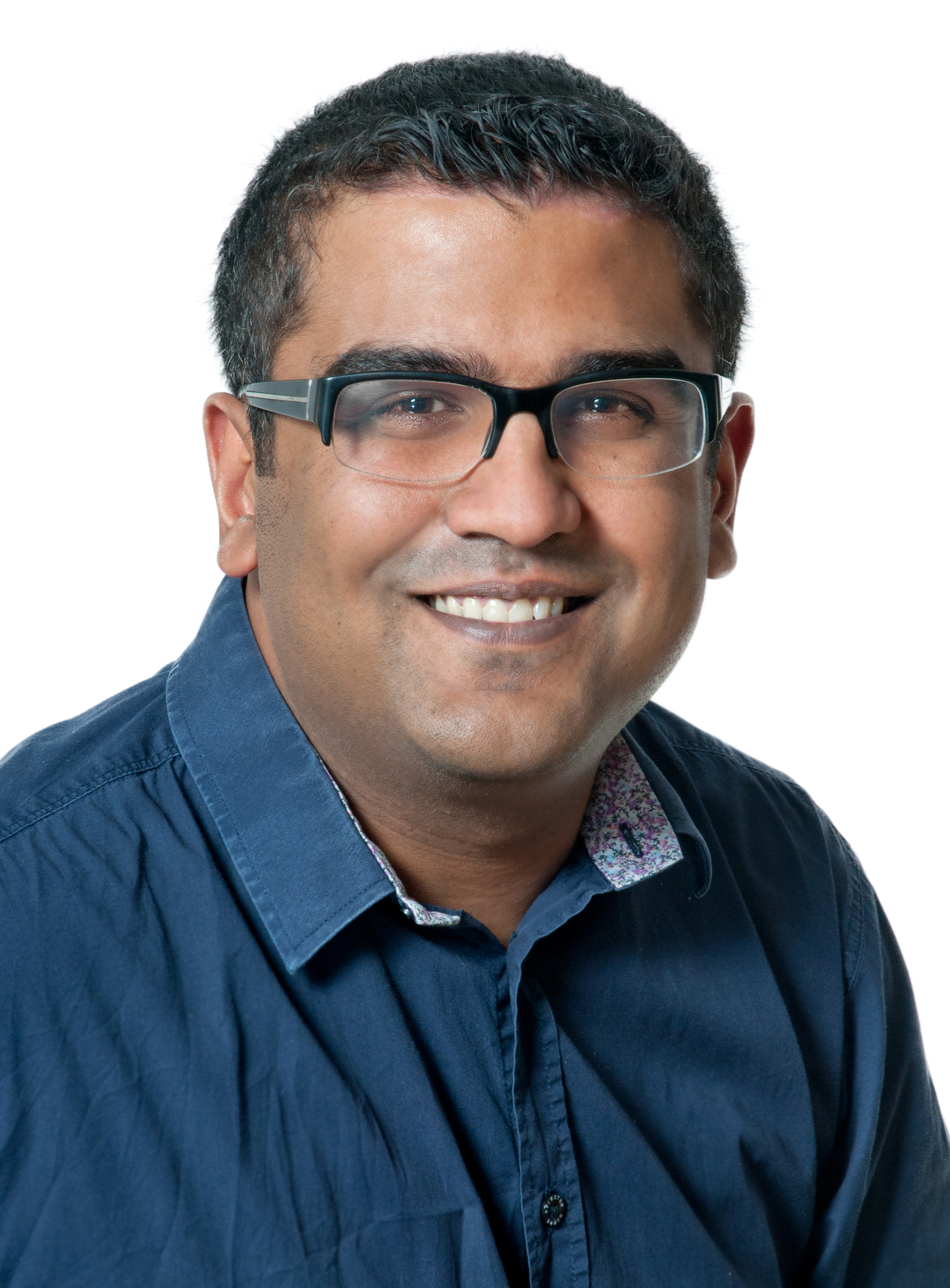 Kewal Varia - Agency Lead (@kewalv)
Managing Director
Sparks Communications
Kewal Varia is managing director of Sparks Communications, a technology-focused PR firm located in the UK. Clients work with Kewal Varia because they like the mix of technical understanding,creativity and strategy that he brings to their campaigns. In a previous life, Kewal dabbled in freelance journalism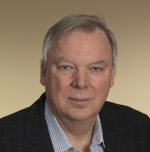 Andy Mulholland 
Vice President and Principal Analyst
Constellation Research
Andy Mulholland is Vice President and Principal Analyst focusing on cloud business models. Formerly the Global Chief Technology Officer for the Capgemini Group from 2001 to 2011, Mulholland successfully led the organization through a period of mass disruption. Mulholland brings this experience to Constellation's clients seeking to understand how Digital Business models will be built and deployed in conjunction with existing IT systems.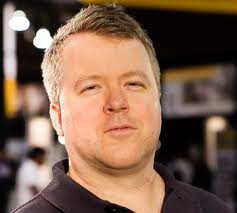 Jon Reed (@jonerp)
Co-founder
Diginomica
Jon Reed has been involved in enterprise communities since 1995, including time spent building ERP recruiting and training firms. These days, Reed is a (cough) blogger/analyst and also counsels vendors and startups on go-to-market strategy. He is an SAP Mentor, Enterprise Irregular, and video content producer.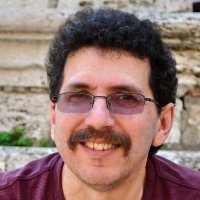 Ron MIller (@ron_miller)
Freelance Journalist
Enterprise Reporter, TechCrunch
Ron MIller is an award-winning freelance technology writer. His work currently appears in TechCrunch, CiteWorld, EContent Magazine, and SocMedia News. Recognition includes several Apex Awards for Publications Excellence in Feature Writing and the Churchill Award for Editorial Excellence at FierceContentManagement.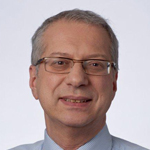 Mike Simons (@Itjournalist)
Editor-in-Chief
Computer World UK
Mike Simons is the Editor of Computer World UK and Techworld. He joined IDG in 2006 after almost a decade at Computer Weekly. An award winning IT and business journalist, Mike has a particularly focused on major IT projects and public sector IT.
 

Mila D'Antonio (@miladantonio)
Editor-in-Chief 
1to1 Magazine
Mila D'Antonio is Managing Editor for 1to1 Magazine where she leads the editorial production. She also edits the Best Practices, On the Beat, and Expert Insight Industry Authority sections of the magazine. In addition, she edits the online contributed columns and exclusive content. She also moderates panels at customer events and industry conferences. Prior to joining 1ot1 Media, Mila had worked at a number of trade magazines and newspapers.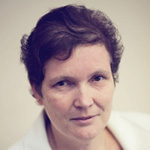 Debra Lilley (@debralilley)
Board of Advisor (Constellation Research, Inc.)
Board Member (UK Oracle Users Group)
At Fujitsu, Debra is the Oracle Alliance Director where she is responsible for our relationship with Oracle and our Oracle Fusion Champion. She ensures that both Fujitsu and our customers are well briefed on current and future Oracle strategy. She is an Oracle ACE Director (Applications) and has spoken at over 100 events worldwide. She is Chairman of UK Oracle User Group and is also responsible for the Product Development Committees at the International Oracle User Community (IOUC).

John Obeto (@johnobeto)
CEO & CTO 
LogikWorx
John Obeto is CEO and Chief Technology Officer of Logikworx. He is also the Editor-in-Chief of SmallBizWindows, and the Publisher of The  Interlocutor, a newsletter devoted to Small and Medium Businesses from a Windows and Microsoft Technologies standpoint. He is  Executive Vice-Chairman of Coolers Nigeria Limited, and Chairman & Managing Director of Obeto Properties, PLC. He is also the owner of DAGMA/Remix Limited, and a member of the Board of Directors at Connect, the community of HP Professionals worldwide.